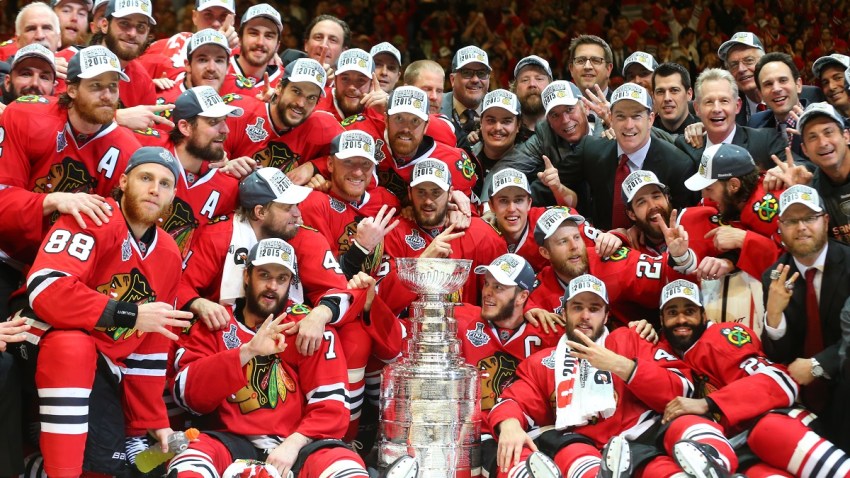 Despite all of the controversy and offseason changes that the Chicago Blackhawks have had to deal with, they are still considered the favorites to win another Stanley Cup championship in 2016.
According to the website Bovada, the Blackhawks are currently listed as the 13-to-2 favorite to win their fourth championship in seven years.
The Blackhawks have undergone some serious changes this offseason, with forwards Brandon Saad, Patrick Sharp, and Brad Richards all heading elsewhere and defenseman Johnny Oduya signing with the Dallas Stars.
They also aren't sure about the fate of winger Patrick Kane, who is currently under investigation in the Buffalo area on sexual assault allegations. Kane has not been suspended by the NHL, but with the investigation ongoing, the league could choose to act in the near future.
Rounding out the top five are the Anaheim Ducks (10/1), the Los Angeles Kings (10/1), the New York Rangers (10/1), and the defending Eastern Conference champion Tampa Bay Lightning (10/1).