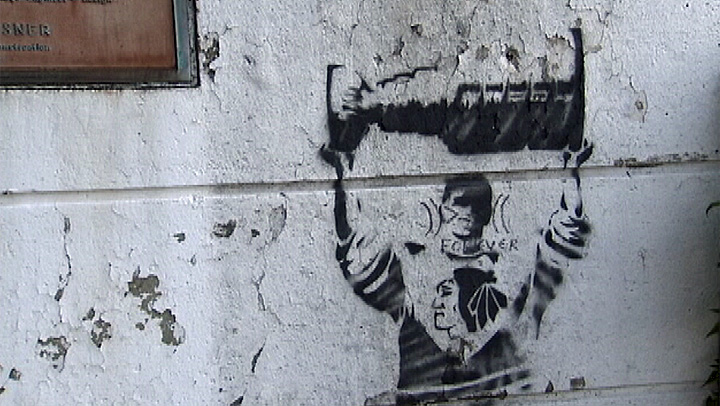 Chicago's Stanley Cup champion Blackhawks have become part of the city's street art culture.

Spray painted stencils of a player hoisting the Stanley Cup over his head are starting to pop up in the city.

The stencils have been spotted at the Addison-Lincoln underpass and other locations on the Northwest Side of the city.
A city spokesperson says the images are considered graffiti and will be removed as soon as possible.

The art is similar in style to the stencils of a jogging Rod Blagojevich that appeared throughout the city a few years ago.
It's not clear who is posting the images.