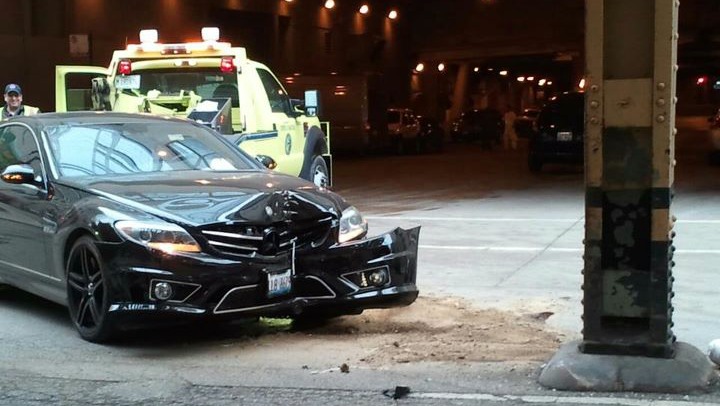 Blackhaws star Jonathon Toews crashed his black AMG Mercedes Benz into an elevated train post at Garfield and Lake street Thursday.
He was not injured, according to team spokesman Brandon Faber.
"Jonathan Toews was in a minor one-car collision in downtown Chicago this morning while driving himself to the United Center. He was not injured."
The winger did leave the scene of the Loop accident in an ambulance, according to reports. The crash occured at around 10 a.m.
The website www.terezowens.com has photos of the accident.
Toews was recently sidelined with a concussion and is not expected to play in upcoming games.