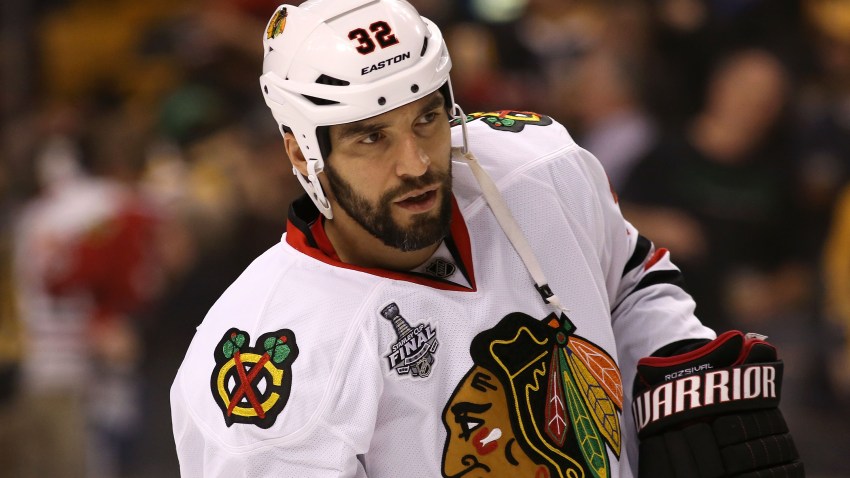 Short on options and looking to preserve salary cap space for other moves, the Chicago Blackhawks have agreed to one-year contracts with defenseman Michal Rozsival and forward Brandon Mashinter.
According to Pierre LeBrun of ESPN, Rozsival will be paid $600,000 next season, and Mashinter will carry a salary cap hit of just $575,000 for the 2016-17 season.
The signings leave the Blackhawks with 19 players on their NHL roster, according to CapFriendly, and they'll have around $5.2 million to spend when free agency officially begins on Friday.
In 51 games for the Blackhawks last season, Rozsival scored one goal and dished out 12 assists, which both matched what he had produced in the previous season. He also appeared in four playoff games for the Blackhawks, with one minor penalty and zero points to his credit.
Mashinter played in 41 games for the Blackhawks, scoring four goals and tallying one assist in those contests. He also racked up 62 hits for the Blackhawks, who will look to him as a player who can get physical in the corners and jar the puck loose to help a shaky defensive corps.
The Blackhawks will still likely look for another defenseman when free agency opens, and adding a veteran forward will almost certainly be on Stan Bowman's wish list when the team is able to sign players beginning on Friday.