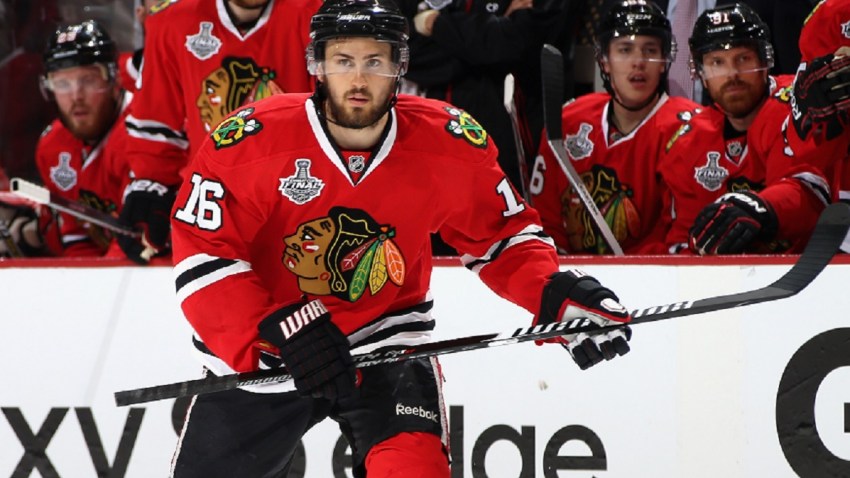 Just over an hour after they traded away Kris Versteeg to clear salary cap space, the Chicago Blackhawks signed center Marcus Kruger to a one-year contract.
Financial terms of the deal were not disclosed.
Kruger, who had seven goals and 10 assists for the Blackhawks last season, was a restricted free agent and was hoping for a long-term extension with the team, but with the salary cap concerns the team is still facing, a shorter-term deal was the ultimate result of months of negotiations.
Kruger has been a key member of the Blackhawks for several seasons, serving on the team's top penalty killing unit and playing a crucial role on their fourth line at even strength.