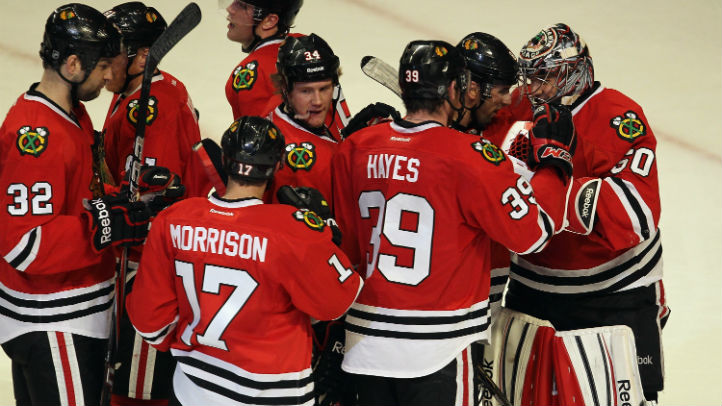 The Chicago Blackhawks want to say thanks.

The team took out a full-page ad in Monday papers thanking fans for waiting out the NHL lockout and sticking with them as the season (finally) begins.

"On behalf of the Chicago Blackhawks, we would like to thank you for your patience and loyalty over the past few months," chairman Rocky Wirtz and president John McDonough wrote in a letter to fans. "It is imperative that we now look forward in order to prepare and to focus on the exciting new season ahead."

The time to get it together is nigh because the Hawks kick off its shortened season Jan. 19 on the road versus the Stanley Cup champion LA Kings. The game will be broadcast on NBC at 2 p.m.

The NHL's board of governors unanimously ratified the league's collective bargaining agreement with the players last Wednesday.

Wirtz and McDonough said they "are committed to a mission of consistent excellence, both on and off the ice."

"This high standard fuels or passion to reward your allegiance too our franchise. We are looking forward to experiencing the electric atmosphere and energy that you bring to the United Center for every game."