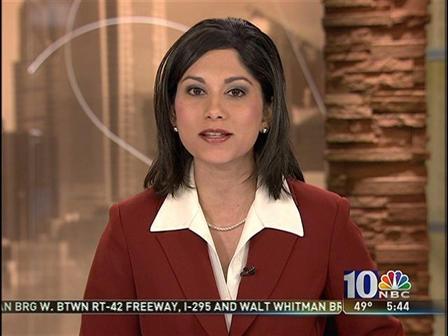 The Chicago Blackhawks are arguably the top television draw in the NHL, and with the release of their national television schedule on Tuesday morning, that argument was bolstered significantly.
During the 2014-15 regular season, the Blackhawks will appear on NBC and NBCSN a grand total of 20 times, with 11 of those being exclusive games that can only be seen on the two networks (the other nine will still be available on either Comcast SportsNet or WGN).
The most significant of those games of course is the 2015 Winter Classic, which the Hawks will play against the Washington Capitals in the nation's capital. "Wednesday Night Rivalry" games against the St. Louis Blues, Detroit Red Wings, and New York Rangers will also be on the docket as the Hawks play before a national TV audience for a quarter of their schedule.
Here is the full list of games that will air on national television (games that will only be available on NBC or NBCSN are marked with an asterisk).
Tuesday, Oct 21: vs. Philadelphia 7:30pm NBCSN

Wednesday, Dec 3: vs. St. Louis 7pm NBCSN*

Thursday, Jan 1: at Washington 12pm NBC*

Sunday, Jan 4: vs. Dallas 7pm NBCSN

Sunday, Jan 11: vs. Minnesota 7pm NBCSN

Wednesday, Jan 21: at Pittsburgh 7pm NBCSN*

Wednesday, Jan 28: at Los Angeles 9:30pm NBCSN

Tuesday, Feb 3: at Minnesota 7pm NBCSN

Sunday, Feb 8: at St. Louis 11:30am NBC*

Monday, Feb 9: vs. Arizona 7:30pm NBCSN

Sunday, Feb 15: vs. Pittsburgh 11:30am NBC*

Wednesday, Feb 18: vs. Detroit 6:30pm NBCSN*

Sunday, Feb 22: vs. Boston 11:30am/2pm NBC*

Sunday, Mar 8: vs. New York Rangers 11:30am/2pm NBC/NBCSN*

Wednesday, Mar 18: at New York Rangers 7pm NBCSN*

Wednesday, Mar 25: at Philadelphia 7pm NBCSN*

Monday, Mar 30: vs. Los Angeles 7:30pm NBCSN

Sunday, Apr 5: vs. St. Louis 11:30am/6:30pm NBC/NBCSN*

Tuesday, Apr 7: vs. Minnesota 7:30pm NBCSN

Thursday, Apr 9: at St. Louis 7pm NBCSN