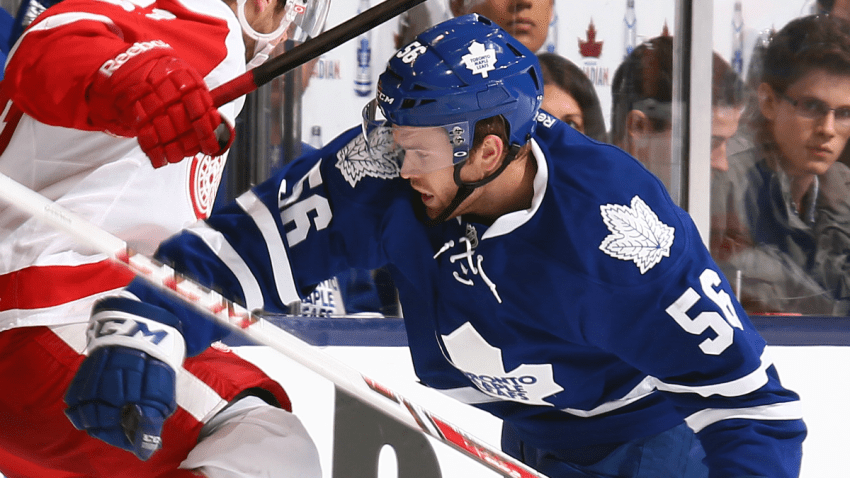 On Tuesday morning the Chicago Blackhawks sent Tyler Motte down to their AHL affiliate in Rockford, and although most experts and fans assumed it was to clear a roster spot for the return of Marian Hossa, the team may have had different ideas when they made the move.
On Tuesday afternoon, the Blackhawks announced that they had called up forward Spencer Abbott from the IceHogs. Abbott, whom signed a contract with the Blackhawks last offseason, has played in one NHL game in his career, but it appears he may get another shot in Chicago this year.
Abbott has eight goals and 13 assists in 30 games with the IceHogs, which is tied for the team lead in points.
With Abbott's signing, the Blackhawks now have 12 active forwards on their roster, with Hossa and Marcus Kruger still on injured reserve. The plan had been to bring Hossa back for the Winter Classic on Monday, but the team ultimately ruled him out for the game, and now it appears that he may still be on the shelf for just a little while longer in the meantime.
There is also the possibility that the Blackhawks merely called up Abbott to fill a roster spot in practice for the next few days, as Hossa may still be working himself back to full health, and Abbott's extremely cheap cap hit of just under $600,000 means that he won't be much of a financial burden for a team that is right up against the league's salary cap this season.
Whatever the case may be, the Blackhawks won't play another game until Thursday night when they welcome the Buffalo Sabres to the United Center.