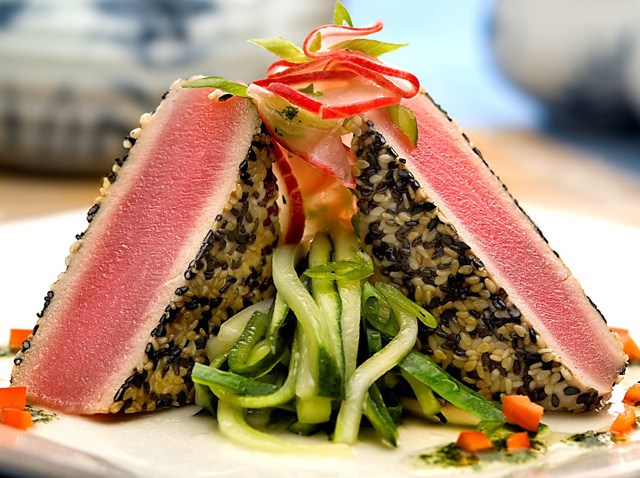 Chicago Blackhawks General Manager Stan Bowman has never been shy about putting his team close to the NHL's salary cap, and he continued to push the financial envelope on Wednesday, signing defenseman Niklas Hjalmarsson to a new five-year contract extension, reportedly worth $4.1 million per season, according to ESPN's Pierre LeBrun.
The 26-year-old Hjalmarsson, who was set to become an unrestricted free agent at season's end, has played in 306 career regular season games for the Hawks, scoring nine goals and picking up 47 assists over that span. He was drafted in the fourth round of the 2006 NHL Entry Draft.
His offensive statistics may be nothing special, but Bowman recognized the vital importance of keeping Hjalmarsson on the team. He is arguably the only true shutdown defenseman that the Hawks have, and there aren't a lot of players in the pipeline that could be plugged into that role. Guys like Adam Clendening and Dylan Olsen both play more of a two-way game, similar to that of Duncan Keith, and with the offensively-minded Nick Leddy already in the fold for two more years, the Hawks were looking for a stay-at-home guy to keep around, and Hjalmarsson fits that bill.
The $4.1 million cap number represents only a $600,000 raise per season over the deal that Hjalmarsson got when he signed an offer sheet with the San Jose Sharks following the 2010 Stanley Cup championship. That sheet, which was matched by Bowman, was considered by many to be an overpayment, but as the free agent market exploded and players like James Wisniewski and many others started getting far above that amount for similar performance, it became apparent that the Hawks had made the right call.
As it stands now, the Hawks now have their blue line nucleus locked up for quite some time, with only players like Leddy still needing new paper in a few years. The Hjalmarsson deal does probably mean the end of the line will be near for guys like Johnny Oduya, however, who will be a free agent following the 2014-15 campaign and has a skillset that is replaceable by players like Clendening and Olsen.
We'll have more details throughout the day as they become available.