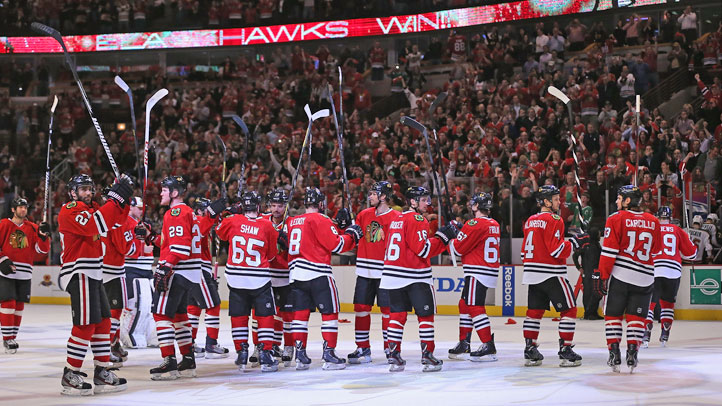 It wasn't all that long ago that the Chicago Blackhawks couldn't give tickets away, but with superstars like Patrick Kane and Jonathan Toews, and a newly reinforced commitment to winning, the Hawks have won two Stanley Cups in four seasons and have sold out over 200 consecutive games at the United Center.
That kind of success does come at a price, however, and fans who went to purchase tickets when they went on sale earlier this week were in for a rude awakening.
"The Blackhawks confirmed to the Tribune that they have increased prices on single-game tickets for the 2013-14 season while creating a second tier of prices for what the club deemed "premier games" based on the date or the opponent.

"According to the team, the precise increase on single-game tickets depends on the price level and game but the overall average increase is 17 percent."
Obviously, there was quite a bit of consternation on the part of Hawks fans after they saw the increased prices, but most seemed to be resigned to the increases as a sign of the times for the franchise. With the amount of money the team invests into player salaries and their robust scouting department, higher ticket prices are an inevitability, but at the very least, there will be a quality team on the ice that will ease the pain in the fans' wallets.