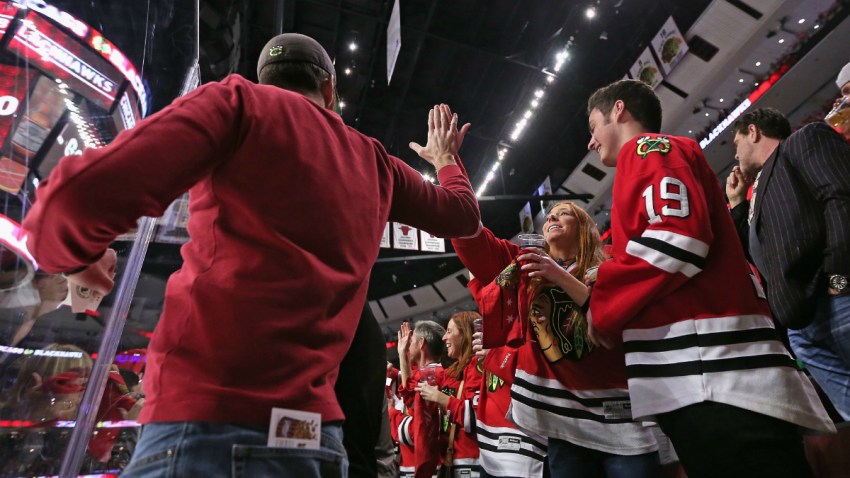 After a long summer away from the rink, the Chicago Blackhawks will soon begin to gear up for the 2016-17 season, and fans will have soon have an opportunity to see their team at the United Center.
Tickets for the team's preseason slate will go on sale Monday morning at 10 a.m. according to the Blackhawks, with fans able to purchase tickets both on www.chicagoblackhawks.com or by calling Ticketmaster at 800-745-3000.
The Blackhawks will play three preseason games at the United Center this season, beginning with a game against the Pittsburgh Penguins on Wed., Sept. 28. Here is their full preseason schedule, with home games in bold:
9/28: vs. Pittsburgh 7:30 p.m.
9/30: at Pittsburgh 6:05 p.m.
10/1: vs. St. Louis 7:30 p.m.
10/2: at Detroit 5:00 p.m.
10/4: vs. Detroit 7:30 p.m.
10/8: at St. Louis 7:00 p.m.
Fans buying tickets will have the opportunity to see players like Nick Schmaltz and Vincent Hinostroza as they compete for spots on the Blackhawks' opening night roster.
With a slew of players, including Patrick Kane and Jonathan Toews, competing in the World Cup of Hockey later this year, the preseason will primarily feature prospects and players competing for roster berths, rather than star talent, but there will be plenty of storylines to follow for fans attending games at the United Center.