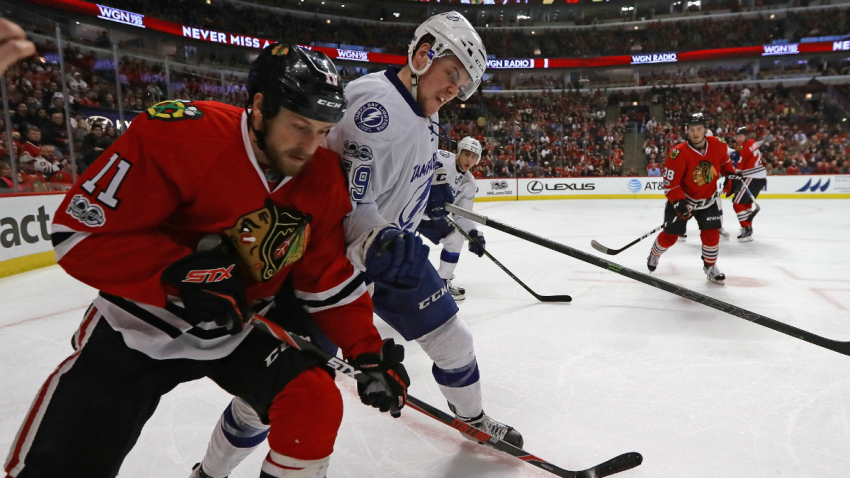 The Chicago Blackhawks held a lead going into the third period of Tuesday's game against the Tampa Bay Lightning, but they ended up losing 5-2, and it brought to an end a truly remarkable streak.
With the defeat, the Blackhawks broke a nearly two-year long run of success when leading after two periods. Over the last 83 times that the Blackhawks had led after 40 minutes of play, they had gone on to win 78 of those contests and had only lost five, with all five losses coming in overtime or shootout action.
Tuesday's loss came in regulation, breaking that 83-game streak of getting at least one point in the standings when leading after two periods of play.
In fact, the last time the Blackhawks lost a game in regulation after leading through 40 minutes came in the season finale of the 2014-15 campaign, when they coughed up a lead against the Nashville Predators and surrendered five goals in the third period of that contest.
The Blackhawks naturally had the last laugh, as they defeated Nashville and went on to win the Stanley Cup that season, but the streak's end certainly let some air out of the Blackhawks' sails on Tuesday night.