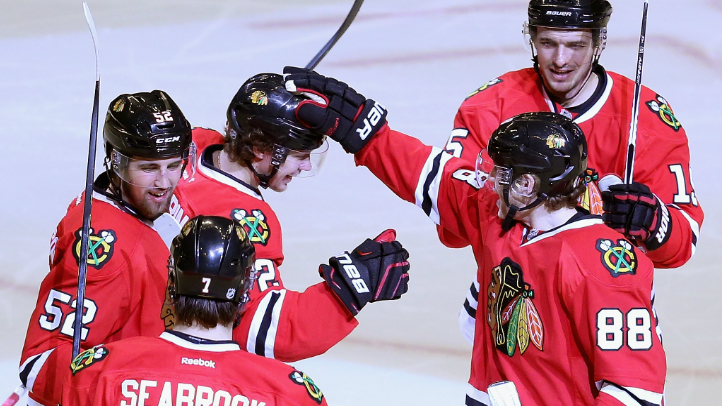 The Chicago Blackhawks are hitting the road with an eight-game winning streak in their carry-on bags, and they'll look to keep that going on Thursday night against the struggling Montreal Canadiens.
After beginning the season as one of the league's hottest clubs, the Canadiens have crashed back to Earth in a big way. They have lost 13 of their last 17 games, and their struggles have largely come as a result of losing Carey Price to injury earlier this season.The goaltender has been skating with the team in recent days, but he has yet to return as the Canadiens struggle to keep the puck out of the net.
The team has also been struggling on the power play, as they've scored just twice in their last 22 opportunities on the man-advantage, and their offense as a whole hasn't been great either, with 17 goals in their last eight games.
On the other side of the ice, the Blackhawks have been firing on all cylinders, and they're going to get even stronger on Thursday as they welcome Artem Anisimov back to the lineup. Anisimov missed Tuesday's win over Nashville with an illness, but he made the trip to Montreal on Thursday to take back his place as the center of the second line, whose offensive punch has been instrumental in the team's success.
The Blackhawks will be dealing with one key injury on Thursday, as defenseman Erik Gustafsson will miss the game. He sustained a lower-body injury during the team's morning skate, and it's unclear whether or not he'll be able to return on Friday against the Toronto Maple Leafs.
That loss means that a Blackhawks blue line that's been making progress recently will have to make due with Michal Rozsival and Rob Scuderi playing in the same game. Both players bring veteran know-how to the mix, but Gustafsson's speed and passing ability will be missed against a Montreal team that can play a fast brand of hockey.