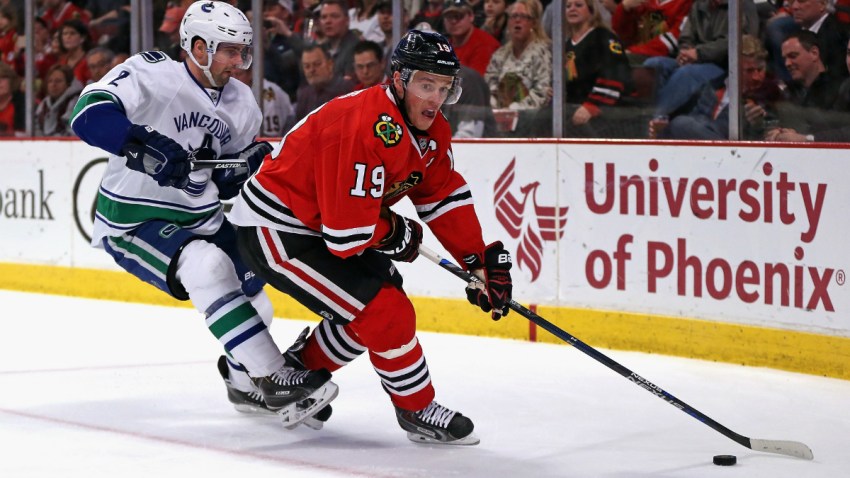 The Chicago Blackhawks will wrap up the Canadian portion of their circus road trip on Saturday as they take on the Vancouver Canucks.
The Blackhawks have split the first two games of the trip, beating the Edmonton Oilers in overtime on Wednesday night before falling in overtime to the Calgary Flames on Friday.
After showing some serious offensive punch against the Oilers, the team struggled to move the puck Friday, managing just 19 shots and one goal as they fell to the lowly Flames.
The lone bright spot for the Blackhawks has been winger Patrick Kane, who has notched at least one point in 15 straight game, which is a new career high.
His seven hame goal streak did come to an end against the Flames however, but he'll look to start a new run on Saturday against a team that he has fared well against during his NHL career.
In net, the Blackhawks will turn back to Corey Crawford, who got the night off in favor of Scott Darling on Friday in the first game of back to back contests.
Darling played well for the most part, but he was forced to work early and often as he made 35 saves and surrendered the game - winning goal to Johnny Gaudreau in the overtime period.
The Hawks will hope to nail down a win Saturday to give themselves momentum heading into the California portion of the circus trip, which gets underway Wednesday night in San Jose.