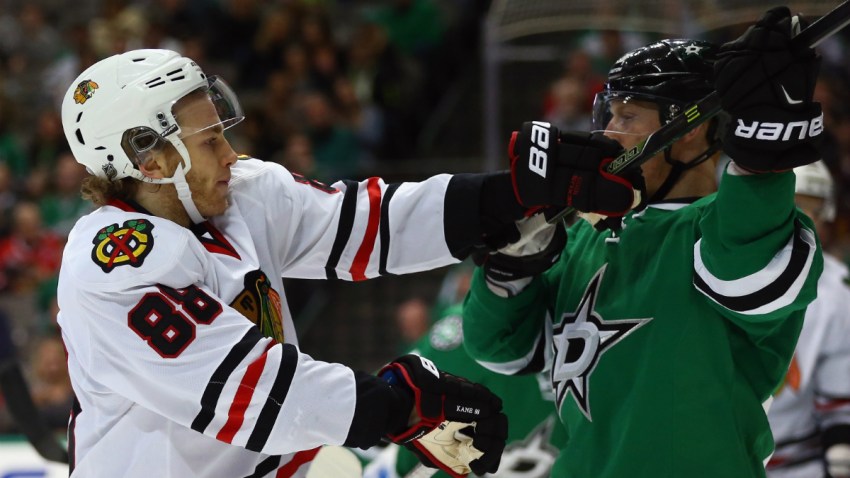 The Chicago Blackhawks will look to continue their recent dominance on Saturday night when they head to the Lone Star State to take on the Dallas Stars.
The teams, currently sitting in first and second place in the Central Division respectively, have already met once this season, where the Stars thoroughly dominated the Blackhawks in a lopsided affair.
This time, the teams come in with similar records, but the Blackhawks currently have the upper hand in the standings after trailing through much of the regular season. A 12-game winning streak in January cemented the Hawks' status as a Stanley Cup contender, and impressive victories over the Colorado Avalanche and Arizona Coyotes this week have shown that the All-Star break was just what the doctor ordered after the team scuffled through a few tough losses.
As for the Stars, after a tough January they have seemingly righted the ship in recent games, winning four of their last five and their potent offense has begun to show signs of life. They have at least one power play goal in three of their last four games, and they've gotten some solid goaltending from Antti Niemi during that run as well.
Even with that being the case, the Blackhawks still figure to have some answers for Dallas' high-powered offense on Saturday night. The team's defense as a whole has improved greatly, with their forwards' aggressive forechecking paying dividends and Corey Crawford continuing to show the dominance that he has displayed for much of the regular season.
Add to that mix the possibility of Jonathan Toews, who scored two goals against the Coyotes on Thursday, and Marian Hossa, who scored once and had another goal taken away via video review, getting back into the swing of the things, and the Hawks could have the kind of balanced roster that could potentially hurt Dallas' chances of gaining ground in the divisional race.