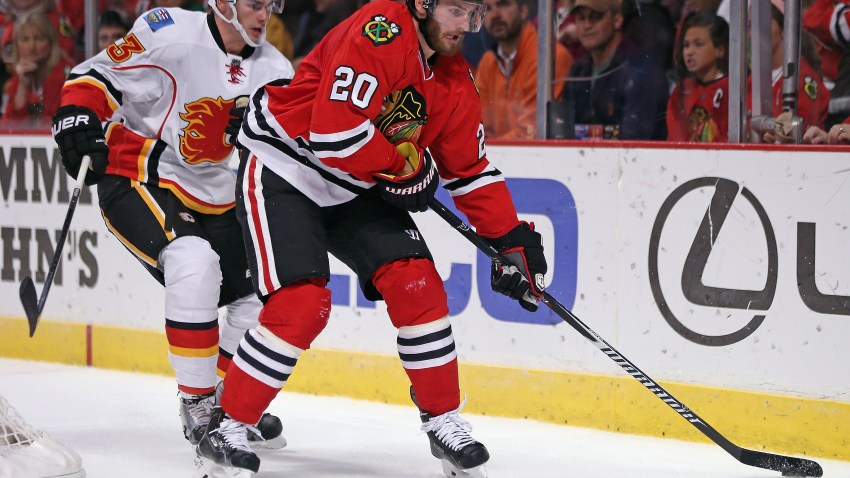 The Chicago Blackhawks will look to win their third straight game on Monday night when they take on the Arizona Coyotes in the first leg of an eight-game homestand at the United Center.
The Blackhawks come into the game riding the momentum of a two-game winning streak to wrap up their recent road trip, including an impressive victory over the St. Louis Blues on Sunday afternoon at Scottrade Center.
The team's offense came to play in the game, with Marian Hossa scoring two goals and the team as a whole playing some of its best hockey in recent memory.
That momentum is even more important for Chicago as they go into a game against one of the worst teams in the NHL.
The Coyotes are allowing 3.2 goals per game, third-worst total in the league, are only killing 77.6% of their penalties, and are only scoring 2.2 goals per contest. They have also lost 11 of their last 15 games, and are looking more like contenders for Connor McDavid than for a playoff spot.
Of course, the Blackhawks haven't exactly had the best time lately playing against lowly competition.
They've dropped games in recent weeks to the Edmonton Oilers, the Colorado Avalanche, and the Dallas Stars, all of whom are currently out of playoff contention in the Western Conference. They've also played a lot of sloppy games during that span, turning the puck over with startling regularity and showing defensive holes that could be exploited by quicker teams.
That being said, the Coyotes are not one of those teams that should be able to skate with the Blackhawks. During the teams' first meeting of the year in late January, the Blackhawks racked up 51 shots on goal and scored six times as they absolutely demolished the Coyotes in a 6-1 laugher at the United Center.
This time around, the Blackhawks will be looking for similar success, but in order to get it, they will need their top line to step up in a big way.
During the first two periods of Sunday's game against the Blues, the line of Jonathan Toews, Marian Hossa, and Brandon Saad looked positively lost on the ice, repeatedly losing defensive positioning and barely registering so much as a shot on goal.
The third period did see the team improve dramatically, but the first two periods were certainly not what the team needs from that group.
With last line change and the ability to roll several talented lines against a weak Coyotes' defense, the top line should see some favorable matchups and get back to their successful ways. Look for Saad to really push the tempo hard against the Coyotes, using his speed and puck-handling ability to create scoring chances for Hossa and perhaps a defensive teammate or two in the process.
The other thing to keep an eye on in this game are the defensive pairings that Joel Quenneville is going to use. He's been shuffling things up lately with Michal Rozsival and Johnny Oduya both struggling on defense, so don't be surprised if you see a lot of tinkering in a game that the Blackhawks figure to be able to control with ease