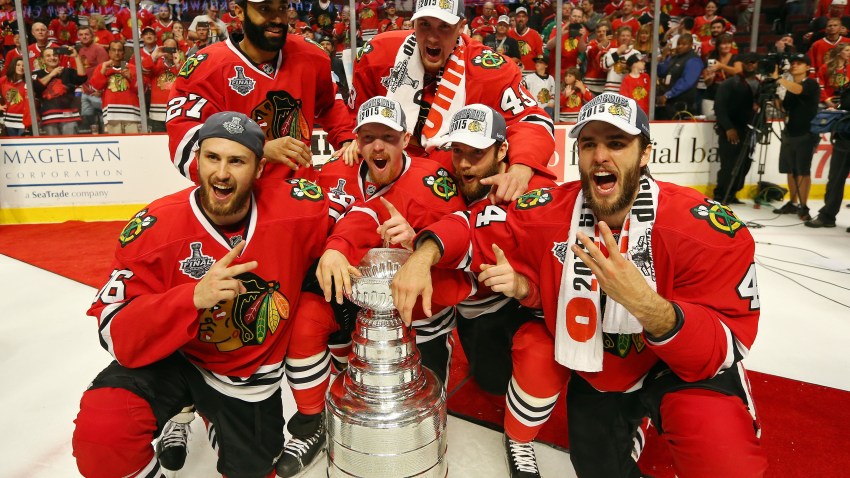 The Chicago Blackhawks are still partying with the Stanley Cup throughout the Windy City after winning the prized trophy on Monday night, but for those willing to shift their attention ahead to next season, there's interesting news out Tuesday morning.
That's because Bovada has listed the Blackhawks as favorites to repeat as champions next season, with 7-to-1 odds of hoisting the Cup again. They are followed by the Rangers (8-to-1), the Ducks (10-to-1), the Blues (12-to-1), and the Lightning (12-to-1) to round out the top five.
Of course, Bovada is likely trying to cash in on post-championship hubris as they make the Blackhawks their favorite. There are still some potentially painful roster decisions to make once the delirium of winning a title subsides, and even though the team will still have players like Patrick Kane and Jonathan Toews, climbing back up to the top of the mountain will be difficult next season.