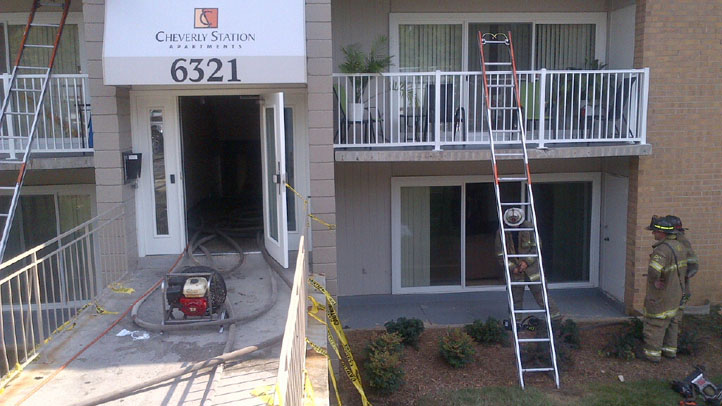 This week on Madhouse Enforcer, we will be taking a look at five key players for the Chicago Blackhawks as they attempt to become the first team to repeat as Stanley Cup champions since the 1997-98 Detroit Red Wings.

Our key player today is winger Marian Hossa.
In his four years with the Blackhawks, Hossa has pretty much met all reasonable expectations. His puck possession game has wowed fans both at the United Center and at home, his offensive numbers have been consistently solid, and he has helped the Hawks to two Stanley Cup
championships in four seasons.
This season, however, Hossa's importance to the Hawks will be at the forefront once again. The team lost some of its defensive depth over the offseason with the departures of Dave Bolland and Michael Frolik via trades, and that means that Hossa, who is arguably the team's best back-checker, is going to have to work extra hard to help provide the first line of defense in the Hawks' multi-tiered defensive attack strategy.
Perhaps more importantly than his defensive contributions, however, the Hawks just need Hossa to be able to stay on the ice. Other than his 2011-12 season, in which he played 81 games, Hossa has missed serious chunks of time in all of his other campaigns with the club. He missed 25 games in his first year, 17 in his second, and missed eight regular season tilts last year, and even missed a game during the Stanley Cup Final with a back injury.
With a compressed schedule because of the Olympics in Sochi (which Hossa will likely take part in as a member of Team Slovakia), the emphasis on health and being as fresh as possible will be even more pronounced. Head coach Joel Quenneville has been taking it slowly with Hossa during training camp, holding him out of a few scrimmages, but once the regular season starts, it's unlikely that a top-six forward with the kind of upside on both ends of the ice that Hossa possesses will get games off to rest.
What will ultimately be the biggest indicator on how much Hossa has in the tank will be his minutes, which were carefully managed by Quenneville last season. Hossa's time on ice average of 18:02 was the lowest number he's had in that category since the 2000-01 season with the Ottawa Senators, when he played only 18:01 per contest. The number was nearly two minutes fewer per game than he played in the previous season, and the results of that practice became apparent quickly during the playoffs, as Hossa's time on ice shot up to nearly 20 minutes
per game.
It is likely then that Quenneville will enact a similar policy with Hossa's usage this season, and if that's the case, then it's going to fall on the 34-year old winger (who will turn 35 in January) to keep himself healthy and on the ice for Chicago.