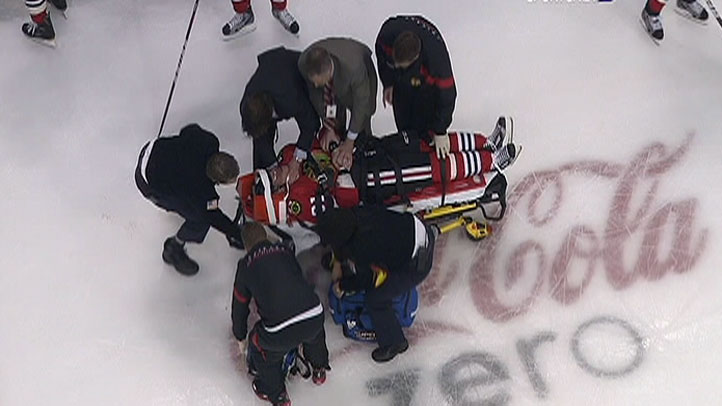 Blackhawks forward Marian Hossa, who already missed game 4 of the Western Conference Playoffs after absorbing a vicious hit from Coyote's forward Raffi Torres, will now miss Game 5, too.
The Hawks face elimination in Game 5 in Phoenix.
Hossa was hauled off the United Center ice and taken to Northwestern Hospital after the Game 3 hit.

Hockey fans won't be seeing Torres on the ice for Game 5 either, as he was suspended indefinitely and has a disciplinary hearing with the NHL on Saturday.