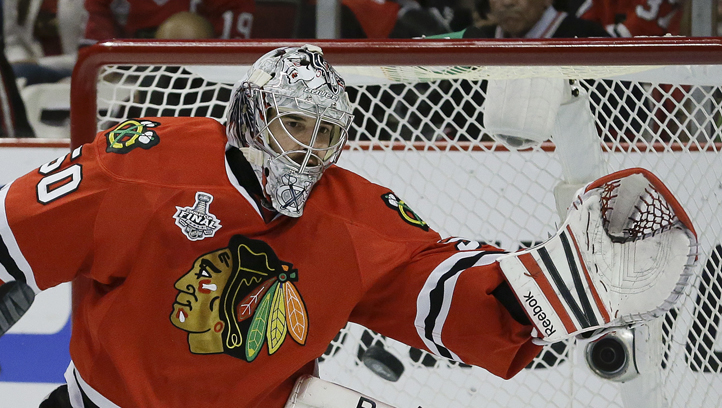 In early July, it was announced that Chicago Blackhawks goaltender coach Stephane Waite, who had groomed players like Corey Crawford and Antti Niemi, had accepted the same position with the Montreal Canadiens.
On Monday, the Hawks finally got around to naming Waite's replacement, hiring Steve Weeks to work with Crawford and new Hawks back-up Nikolai Khabibulin.
"We are thrilled with the addition of Steve Weeks to our organization," Blackhawks GM Stan Bowman said in a statement. "He has over two decades of professional hockey experience and is a well-respected coach both on and off the ice."
"It's an honor to join a championship caliber organization like the Chicago Blackhawks," Weeks said. "I look forward to working with Corey (Crawford) and Nikolai (Khabibulin) and helping contribute to the continued success of this franchise."
Weeks has been out of the league for a few years after serving as goaltending specialist for the Atlanta Thrashers from 2001-2010. Before that, Weeks was with the Hartford Whalers/Carolina Hurricanes organization from 1993 to 2001 as a scout and a goaltending coach.