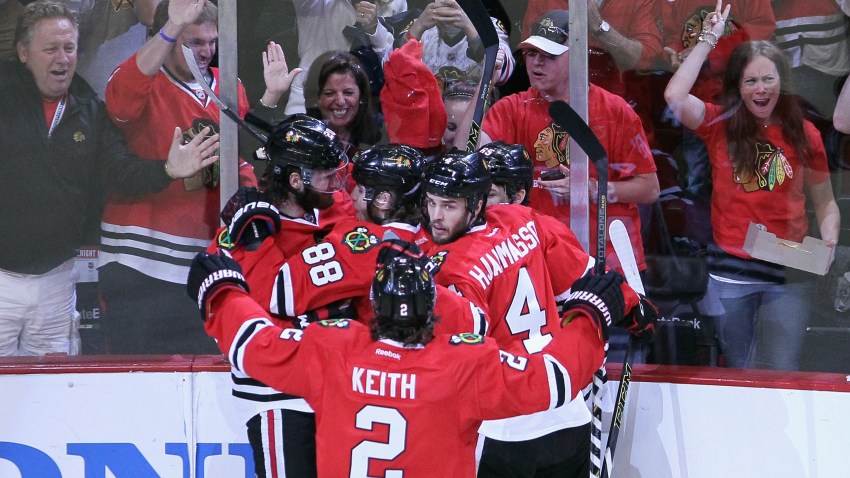 While sports teams across North America have traditions involving songs (think "Take Me Out to the Ballgame" at Cubs games, or "Bear Down Chicago Bears" when the Bears score a touchdown), there is no sport that has embraced music quite like the NHL has.
That's because all 30 teams not only have a unique goal horn that blares when their team scores, but they also have a song that goes along with it to enhance the celebration. The Chicago Blackhawks' contribution to that tradition is a serious one, as they were the first team in the league to begin using a horn to punctuate goals.
It is perhaps not a surprise then that Sports Illustrated (with the help of the awesome website "We Just Scored") has picked the Hawks' goal horn and song as the best combo in the league. Here's what they had to say about it:
"You can hate the Hawks, but there's no denying The Fratellis and the hook-filled power pop glory of "Chelsea Dagger." An inherently happy tune, it manages to convey a sense of "Yeah, we're glad we just scored, but we've done it before…and we'll do it again.""
The Dallas Stars, St. Louis Blues, New York Rangers, and Anaheim Ducks round out the top five, with the Florida Panthers bringing up the rear.