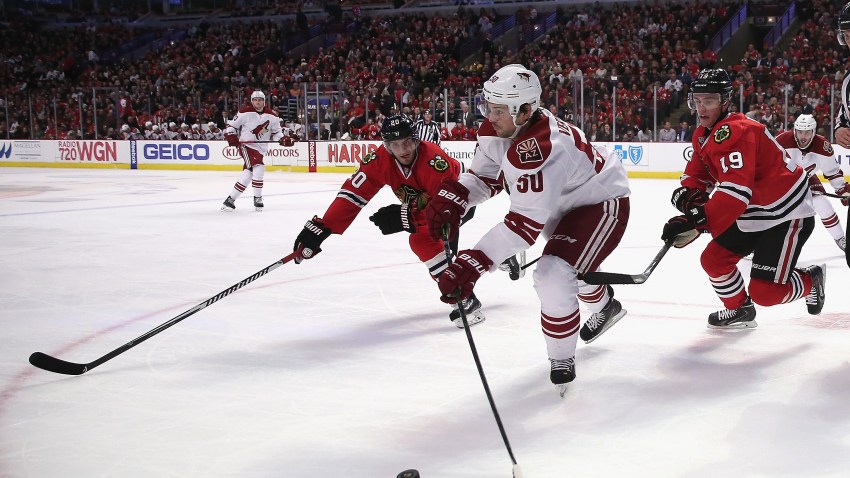 The Chicago Blackhawks ended up losing by a score of 3-2 on Monday night to the Arizona Coyotes, but as the seconds ticked away in overtime, they came just about as close as possible to winning the game without actually doing so.
Late in the frame, Brandon Saad carried the puck into the offensive zone, and he feathered a pass across the ice to Andrew Shaw. Shaw's shot bounced off of Arizona goaltender Mike Smith, bounced high up into the air, and slid toward the goal crease. A mad scramble ensued, but the officials immediately ruled no goal on the ice.
The call has been a topic of much discussion.
Here is a video of the play:
Ultimately, the goal didn't count and the Blackhawks lost in the shootout, but should the ruling on the ice have been overturned, giving the Blackhawks the goal and the extra standings point that would have come with it?
Video evidence is supposed to be conclusive, and even though it looked like the puck was just about to cross the line before Smith hit it out of the net, the last image seen of the puck seems to show that there was a sliver of red paint still touching it.