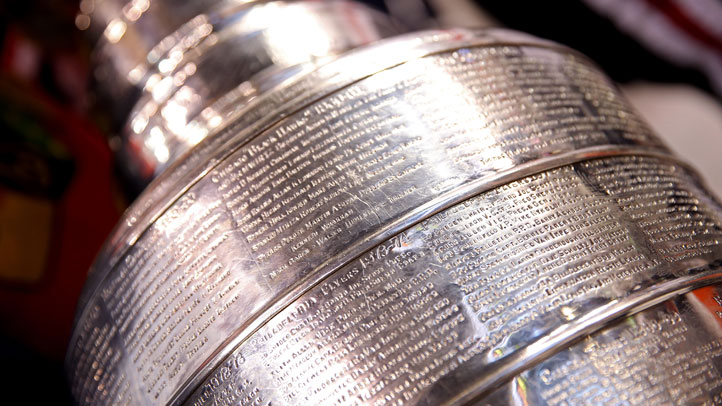 It only took five minutes for the Chicago Blackhawks' original 1961 Stanley Cup champions banner to be auctioned off for $37,500 on Tuesday night.
The banner, which had an opening bid of $7,500, was expected to fetch between $15,000 and $25,000, according to pre-auction estimates by Leslie Hindman Auctioneers. It originally was displayed at Chicago Stadium, the home of the Hawks until 1994. When the arena was demolished, the banner was sold at auction to Gus Cappas, a sports bar owner from Mokena, for $15,000.
The banner isn't the first notable hockey-related item to be auctioned off this year. Earlier this year, Mike Eruzione auctioned off his jersey from the 1980 "Miracle on Ice" game that saw Team USA upset the heavily favored Soviet Union team 4-3 in Lake Placid, NY.
The game has since been memorialized in films like "Miracle," and coach Herb Brooks has his own statue in front of the Xcel Energy Center, home of the Minnesota Wild.
Collector Shawn Chaulk also had a big hockey auction, selling part of his stash of Wayne Gretzky memorabilia in May. The equipment included the puck used by The Great One to score his 500th career goal, as well as hockey gloves he wore during Stanley Cup clinchers with the Edmonton Oilers.