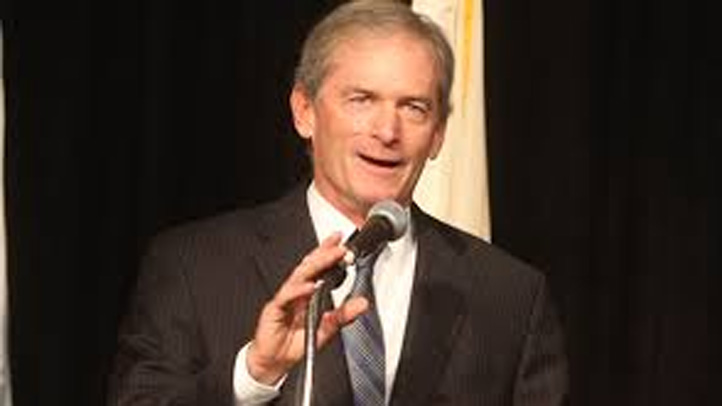 The Chicago Blackhawks already had one of the most decorated announcing tandems in the NHL, but on Thursday night, a critical component of that crew was awarded one of the highest honors that the sport has to offer.
Pat Foley, who has been the play-by-play voice of the Blackhawks for 31 years, was announced as this year's winner of the prestigious Foster Hewitt Memorial Award. The award, which is given to those judged to have made outstanding contributions as a hockey broadcaster, is one of many that Foley has received in his long and distinguished career in the field, and in the face of the elite company he had joined, the broadcaster was blown away.
"It is very humbling to be recognized for such a prestigious honor and I am overly thankful," he said in a statement. "Lloyd Pettit and Dan Kelly are long-time heroes of mine and I don't feel as though I belong in the same category as them, but to hear my name anywhere close to theirs is almost unfathomable. Being brought back to the world-class Chicago Blackhawks organization by Rocky Wirtz and John McDonough has been nothing short of a thrill and I am forever grateful."
Foley will receive his award at the Hockey Hall of Fame Media Awards Luncheon in November at the Hall of Fame in Toronto, and his plaque will be displayed alongside the past award recipients at the famous hockey landmark.