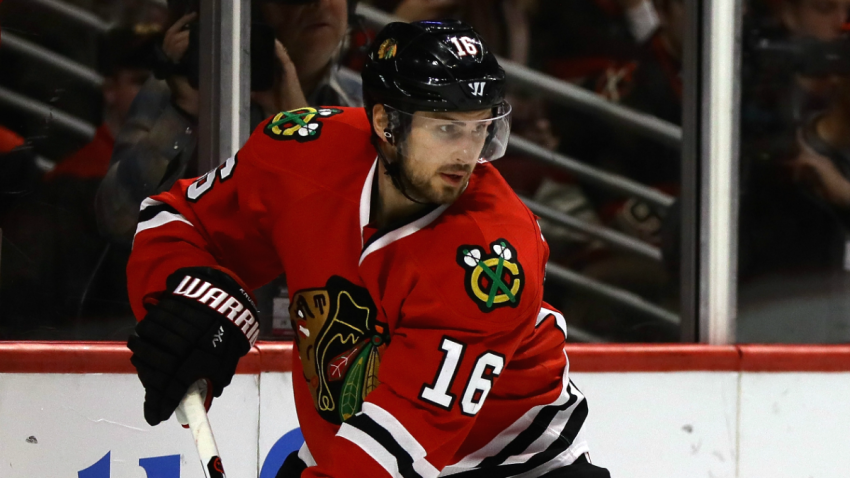 The Chicago Blackhawks are finally getting healthy again, and they'll be getting another key player back as they've activated Marcus Kruger from injured reserve.
Kruger, who has two goals and eight assists so far this season, was placed on injured reserve after suffering an injury just before the Winter Classic earlier this month. During that time, he has missed 10 games and the Blackhawks have had to shuffle around forwards in their bottom six group to compensate for his absence.
It's unclear at this point whether there will be a corresponding roster move with Kruger rejoining the team, but we do know who he might replace in the lineup for Tuesday's game against Tampa Bay.
Dennis Rasmussen, who has played both center and wing for the Blackhawks this season, is dealing with an illness and didn't participate in the team's morning skate on Tuesday, and he's been ruled a game-time decision by head coach Joel Quenneville.
During Kruger's absence, he was replaced in the lineup by Tanner Kero, who filled in both at even strength and on special teams for the versatile center.