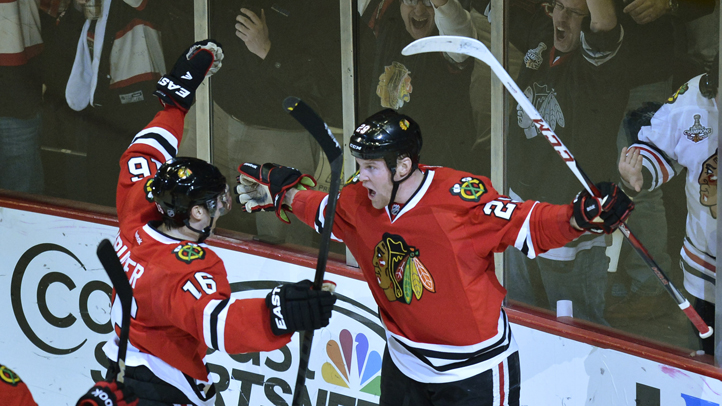 The Chicago Blackhawks may still be dealing with an injury-ravaged goaltending corps right now, but they are now fully healthy with their skaters, as Bryan Bickell has been activated from the injured reserve list on Monday afternoon.
In a corresponding roster move, the Hawks have sent down forward Jeremy Morin, who was a healthy scratch for the team during their 3-1 victory over the Los Angeles Kings on Sunday night. Morin has one goal and four assists in 15 games with the Blackhawks this season, but could never quite earn consistent minutes thanks to his occasional defensive miscues and a lack of trust by head coach Joel Quenneville.
As for Bickell, his injury he sustained when he ran into a goal post against the Colorado Avalanche on November 19th couldn't have come at a worse time. He was finally rounding into form after a rough start to the season, and really seemed to be hitting his stride on the third line with Andrew Shaw and Kris Versteeg alongside him.
That is likely going to be the line that Quenneville will reinsert Bickell onto, with Brandon Saad getting bumped back up to the second line with Michal Handzus and Patrick Kane. Quenneville could also switch Versteeg and Saad back and forth depending on circumstances, but Bickell isn't going to crack the top six with that kind of talent battling for position above him.