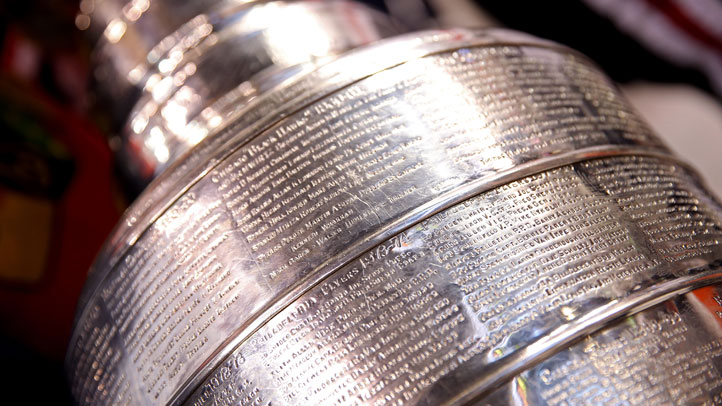 In Chicago Blackhawks history, there is no piece of memorabilia that would be worth more than the long-lost puck that Patrick Kane used to give the team their first championship in 50 years, but at an auction later this week, something just as unique will be up for sale.
That's because the banner celebrating the Blackhawks' 1961 Stanley Cup championship will be put up for auction by Leslie Hindman Auctioneers. The banner, which hung from the rafters of the now-demolished Chicago Stadium, was originally purchased by Gus Cappas, a restaurant owner who displayed it in the sports bar he owned in Northbrook.
According to the auction house, the "banner is in good shape, with only a few stains, but no tears or shredding." The opening bid for the piece will be $15,000, which according to the Southtown Star was the price that Cappas paid for it when he bought it in 1994.
If fans are interested in purchasing the item, they had better move quickly. According to Leslie Hindman employee Mary Kohnke, the auction will likely "last no more than five minutes."
For those too young to remember the game, PBS put together a neat documentary feature on the final game of that 1961 series, which saw the Blackhawks knock off their hated rivals, the Detroit Red Wings by a score of 5-1: