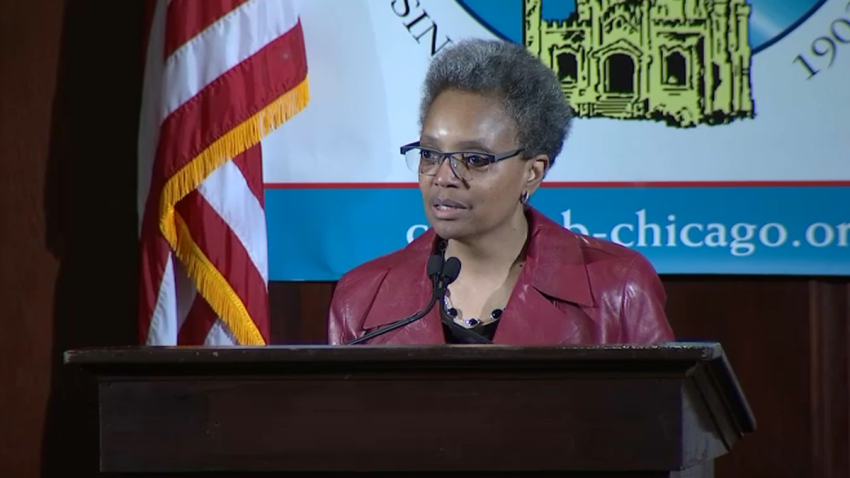 Bishop Larry Trotter, Senior Pastor of Sweet Holy Spirit Church formally announced his support Sunday night for Lori Lightfoot.
Trotter met with Lightfoot privately and she spoke to his 8 a.m. congregation Sunday service and then later returned after attending the Southside Irish Parade and endorsements from Congressman Jesus Chuy Garcia and former Mayoral Candidate Jerry Joyce, to speak at the 3 p.m. service as well.
Dr. Willie Wilson escorted Lightfoot to Sweet Holy Spirit. Trotter's endorsement comes on the same day that anti-gay fliers were left on cars outside Apostolic Faith Church.
Should Lightfoot win the race, she would become Chicago's first lesbian mayor.
"I strongly condemn any anti-gay rhetoric and paraphernalia...it's not reflective of any Black Church in Chicago," Trotter told NBC 5. "It's political pandering by outside influences unrelated to the Black church in Chicago. Lori Lightfoot is running for Mayor...not for Bishop. I stand in full support of her candidacy."
Read his entire statement endorsing Lightfoot below: