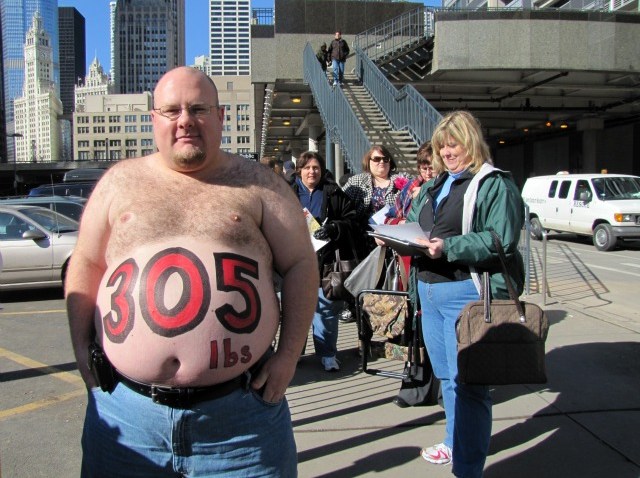 Ashley Sawyer-Whitelow is ready to lose big.
"It seems like a show that really cares about the people," Sawyer-Whitelow said of "The Biggest Loser, hosting auditions Saturday morning at NBC Tower, "and really wants to make them better."
Sawyer-Whitelow, 23, and friend Ashley Cole, 20, showed up at midnight to be first in line for the 10 a.m. local casting call of the NBC reality game show.
Dozens of others followed suit, and by 9 a.m., people were lined up around the block, wrapped in blankets and sleeping bags for a chance to try out.
Cole said she felt empowered just standing in line.
"I'm ready to go home and work out right now," she said.
Producers are looking for local teams of two or individuals who have at least 100 pounds to lose. Those who land a spot on the show work toward a hot new body and a chance to win $250,000.
Nineteen-year-old Patrick Lowe said that if he wins the money, he'll use it to help his aging grandmother move to a new home near Lake Michigan. Lowe relocated from Woodbury, Minn., to Chicago two months ago to care for her.
While watching "Biggest Loser," he realized that he weighed more than many of the contestants at the weekly weigh-ins.
"If I lose weight, it would be a lot easier to take care of [my grandmother]," he said.
Lowe just meets the age requirement for the auditions. Contestants must be at least 18 years old. Auditions continued until 6 p.m. at NBC Tower, at 454 N. Columbus.