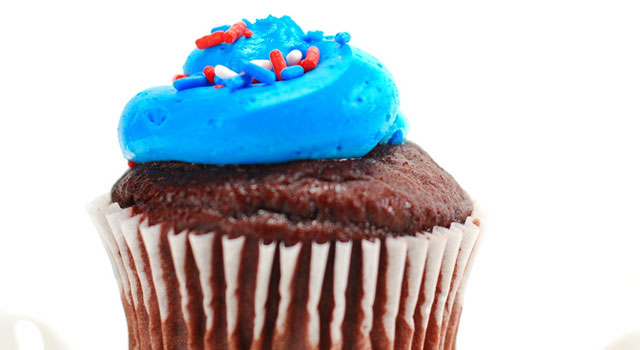 So many choices for your 4th of July holiday weekend. You can cook out. You can eat in. You can drink up.
Laura Zack and Mike Watson plan to bake off.
The two graduates of The International Culinary School at The Illinois Institute of Art in Chicago will try to create the world's largest cupcake Friday to make it into The Guinness Book of World Records.
With a little help from Pillsbury, who donated a whole lot of cake mix, the duo will try to beat the existing record of 59 pounds 1 ounce at the school's culinary kitchen.
You do not need the World's biggest mouth to enjoy their creations. Zack and Watson will be selling smaller versions of their cupcakes to benefit Cakes For Kids, a non-profit charity they created to fight childhood hunger.
Whether it becomes a world record holder or not, the giant-sized cupcake will be on display at Pride in Portage Fest in Portage, Ind. on July 4.
Hmm. We see a new Food Network reality show some where in this.
.