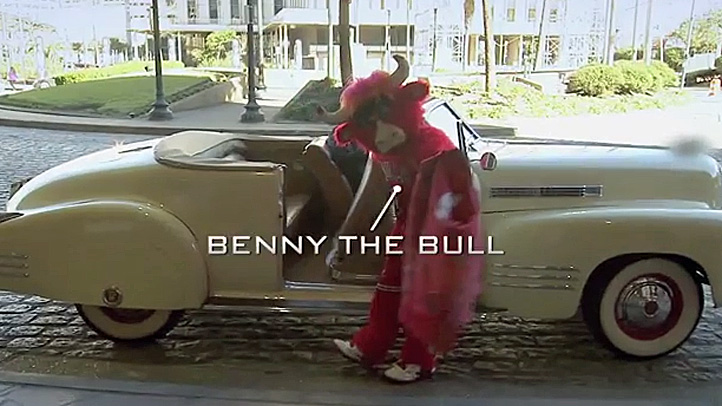 Chicago hoops fans know Benny the Bull is always up for whatever -- just witness his flag-waving stunt atop the Willis Tower Thursday -- but now Benny gets to prove it in a new Bud Light ad.

The Bulls mascot is a featured character in Bud Light's new "Up For Whatever" commercial, designed to show regular guys experiencing an epic night.

The ad, which will run during the NBA playoffs, shows two fans hanging out with NBA legends Alonzo Mourning, Karl Malone, Clyde Drexler and Darryl Dawkins.

But their tour guide around the city is none other than Benny the Bull, who helps direct traffic and rides around town with the two fans.

More proof that Benny is arguably the most popular mascot in the NBA.