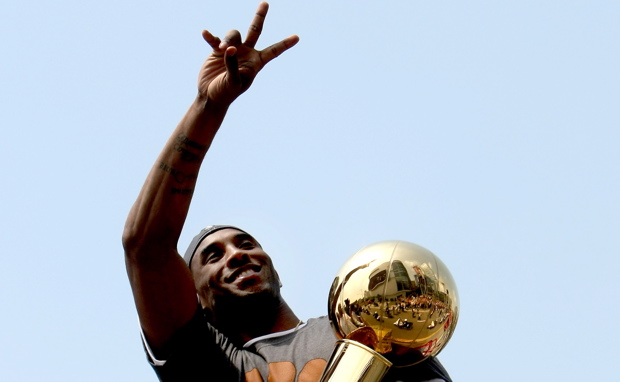 The Chicago Bears dropped to 2-2 on the season Sunday in a 38-17 loss to the Green Bay Packers, but on a day where the team's defense struggled, several members of the offense had great days.
One of those players was tight end Martellus Bennett, who hauled in a season-high nine receptions for 134 yards. On the year, Bennett is the Bears' leading receiver with 29 catches for 295 yards and four touchdowns, and he's following up a year where he set career highs in numerous categories. His 65 receptions last year were a career high, as were the 759 yards he picked up thanks to those catches.
Making the feat even more remarkable was that Bennett did it all with a couple of injuries that could have easily ended his season:
Martellus Bennett said he played most of last year with a torn MCL and separated shoulder — Patrick Finley (@patrickfinley) September 29, 2014
Needless to say, Bennett looks perfectly healthy this season. His speed and elusiveness have been on full display, and when you add his size into the mix, it's easy to see why he's had such good results so far. Oddly enough though, Bennett didn't have surgery to correct the ailments that hampered him last year:
Bennett: "I don't do surgeries. I'm like Wolverine." — Zach Zaidman (@ZachZaidman) September 29, 2014
Bennett will look to continue his hot start when the Bears take on the Carolina Panthers next week, but with Marc Trestman talking about how the offense didn't target Alshon Jeffery and Brandon Marshall enough in Sunday's loss, catches may not be as plentiful for the tight end in the next game.