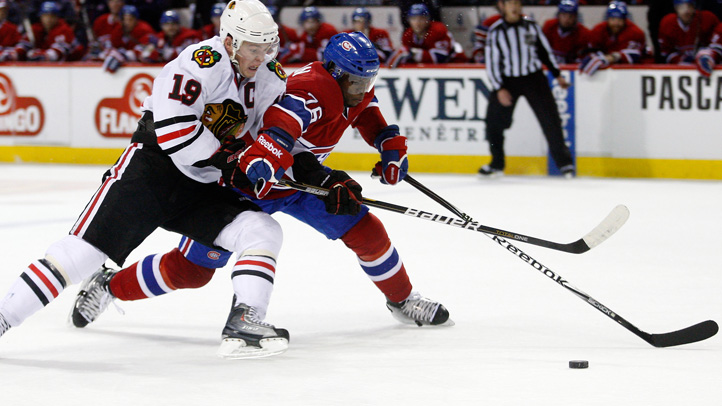 It's rare that a team gets four days off for Christmas. Usually it's two, maybe three. But the Hawks have that luxury, which means they'll have to avoid already having their minds on bad sweaters, egg nog, no practices, seeing family, and all the other stuff that comes with the celebration of Festivus.
There's also the little problem of having played Tuesday night and having to hit the Nitro button in the 3rd period and having anything left for tonight's game.

All of it adds up to an easy excuse to kind of mail it in when they face the Canadiens Wednesday.

But given the competitive nature of the West, that's not the best idea. Every point must be grabbed, especially when playing a team in dissarray, as the Montreal Canadiens are.

They've already fired a coach, are below .500, and have won two of their last six. They have one of the league's worst power plays, are near the bottom in total goals, and to really back things up are starting their backup goalie who only has four appearances on the year.
The Canadiens were a flawed team anyway, but hoped that superb play from Carey Price, their defensive system, and taking advantage of opportunities gifted to them would get them through. Only the first part has happened. The Habs pretty much gave up on their former coach Jacques Martin. The idea was that new coach Randy Cunneyworth would open them up a bit. But they've lost both his games in charge, and he's already trying everything. It's the backup tonight, he's given the fourth line more ice time than anyone to try and alert everyone that they're all being watched. They need a win, badly.
The Canadiens should be the perfect opponent. While they like to close the neutral zone down first, they're not overly physical, and they're small enough to be pushed around by the Hawks. Outside of their top pair, the defense is slow. They can't create much on their own.
But they're desperate for a win, and the Hawks are tired and possibly unfocused. They can't just show up. In news, Brandon Pirri was called up this morning, probably to replace Marcus Kruger who is still feeling the effects of last night's brain bash from Derek Engellad.
Just one more boys, and there will be plenty of time to kick the feet up.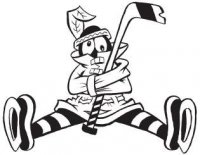 Sam Fels is the proprietor of The Committed Indian, an unofficial program for the Blackhawks. You may have seen him hocking the magazine outside the United Center at Gate 3. The program is also available for purchase online. Fels is a lifelong 'Hawks fan and he also writes for Second City Hockey .