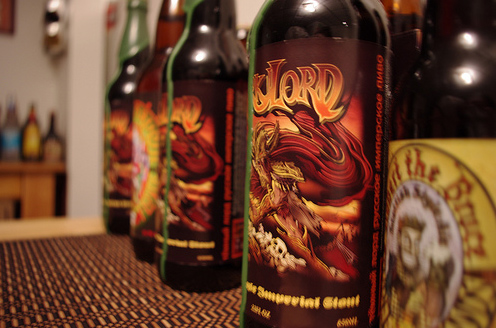 Mmmmm, dark beer.

One of the biggest days in the Midwest world of suds goes down this weekend.

Dark Lord Day is scheduled for April 28th at the Munster, IN, brewery and marks the only day of the year to buy Three Floyds Dark Lord Russian Imperial stout.

It also doubles as a chance to meet fellow beer enthusiasts, sample beer, eat BBQ and party to the sounds of live bands.

Tickets are available online for $15, and are required for entry to one of the three two-hour groups during the day.

Each ticket also contains a scratch-off portion with an opportunity to purchase an extra-special Barrel Aged Dark Lord screen printed, hand numbered, wax dipped bottle of beer at $50 a pop.

Looks like good things are brewing in Indiana.