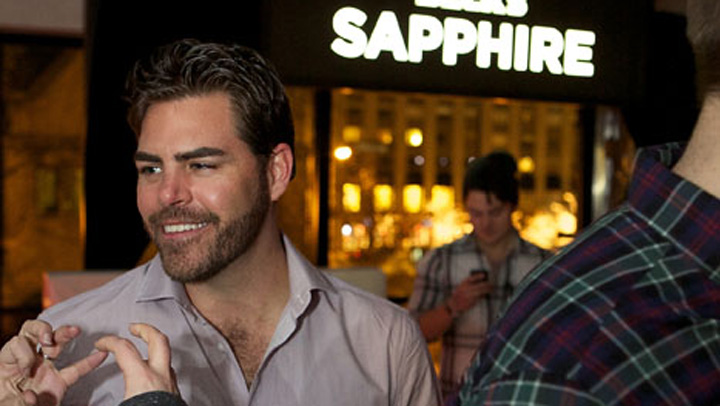 Hitting a home run with a Super Bowl ad can be a hit or miss proposition.

Companies spend millions of dollars on air time and production to get it in front of the biggest TV audience of the year, only to see it mercilessly panned or glorified the next morning.

But despite the uncertainty, Beck's beer is taking the plunge and promoting its new brand, Beck's Sapphire, during the Super Bowl.

The ad will also appear on YouTube a couple days before the game, but the company is also building brand awareness by opening jewelry pop-up shops in four select cities.
A Chicago store was unveiled last week at 840 North Michigan Avenue with a swanky party attended by hand-selected guests. No jewelry is actually sold at the location, but a series of special events will be held in the space, which features an art installation by celebrated German designer Moritz Waldemeyer.

Beck's brand manager Chris Curtis says pop-up shops were also unveiled in Los Angles, Miami and New York.

"Those markets embody the type of consumer we're looking for -- cosmopolitan and ambitious," Curtis said. "It's not like we chose just any neighborhood. We didn't just go to LA, we went to the corner of Rodeo Drive and of course, Michigan Avenue in Chicago. We think those locations are the pinnacle of high-end luxury shopping."

The new beer is inspired by the rarest sapphire in the world and will be priced higher than Beck's Pilsener, which is already a premium brand.

As for the Super Bowl ad itself, company officials are tight-lipped about its content, only divulging that it features a "surprising admirer and a special remix of a well-known '90s anthem."

But even if it doesn't turn out to be the ad everyone is talking about the day after the big game, Beck's brass is confident their message is getting out there.

It's about talking to the right consumer and giving them an immersive experience of what the brand is all about," Curtis says.