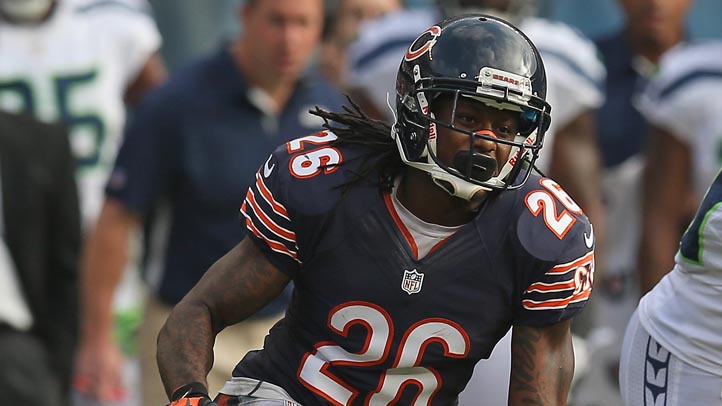 The Bears were hoping to get two playmakers back on defense Sunday in the desert, but had to settle for one - Tim Jennings.

The Bears cornerback returns from a shoulder separation hoping to build on his eight interceptions. While he is active and expected to start at left corner, Jennings told NBC News his range of motion isn't 100 percent. The toughest thing for him is reaching his arm backwards, and there's concern the shoulder will be prone to separations again.

Meanwhile, the Bears defensive line will again be without tackle Henry Melton. The defensive was injured during the second quarter in Minnesota when his feet tangled while moving laterally and he tripped, injuring his clavicle.

The Bears are being cautious with Melton to prevent more serious damage. But Melton's six sacks and two forced fumbles has been missed, though Israel Idonije has done well filling in.

Also on the injury front, linebacker Geno Hayes returns to strong side linebacker with Nick Roach manning the middle.

Brian Urlacher did try out his injured hamstring early this morning at University of Phoenix stadium per ESPNChicago.com report, though Urlacher is again inactive.

Offensively Jonathan Scott is inactive which means Gabe Carimi returns to his familiar right tackle position. Chris Spencer replaces Carimi as starting right guard.