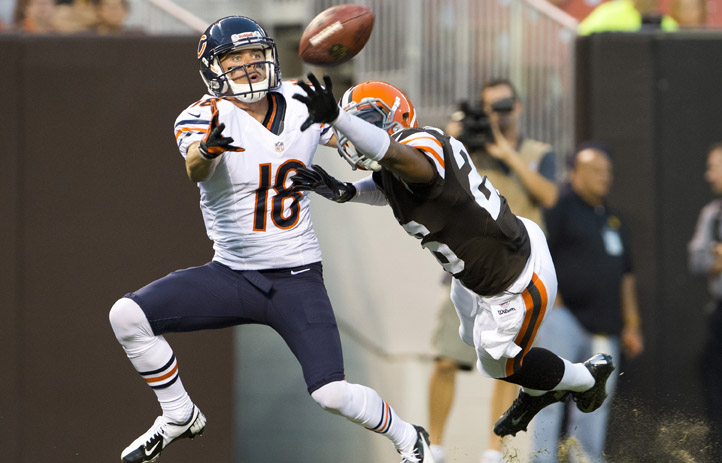 On a night when starters sat out, the Bears still impressed as the back-ups scored in all three phases on the way to a 28-20 win in the preseason finale against Cleveland on Thursday night.

Dane Sanzenbacher, who is fighting for a roster spot, impressed early with a one-handed grab in the end zone. Lovie Smith was happy with Sanzenbacher's play.

"(It's) good for him. He has great hands. He had a good camp," Smith said. "We expect him to make those kinds of plays."

McCown also hit Armando Allen for a touchdown. It was a great game for Allen, the rookie out of Notre Dame. His performance on Thursday night could have secured him a spot over Lorenzo Booker, who left the game with a head injury. McCown finished with two touchdowns and 157 yards, strengthening his chances to make the team.

Smith was also impressed by back-ups on defense.

"I thought Jeremy Jones came in (and stood out). Great interception. Had a couple of good tackles. He showed up."

Jones had an interception in the first half, picking off Colt McCoy. In the second half, Greg McCoy picked off Thaddeus Lewis and returned it for a score. Though the call was originally called an incomplete pass, it was overturned after a Smith challenge.

Even special teams got on the board, as Patrick Trahan blocked a punt. Brittan Golden returned the punt for a score, putting a big smile on special teams coordinator Dave Toub's face.

The impressive individual performances by the Bears will make the job harder on the staff as they make final cuts. The 53-man roster will be announced Friday afternoon.
Copyright FREEL - NBC Local Media