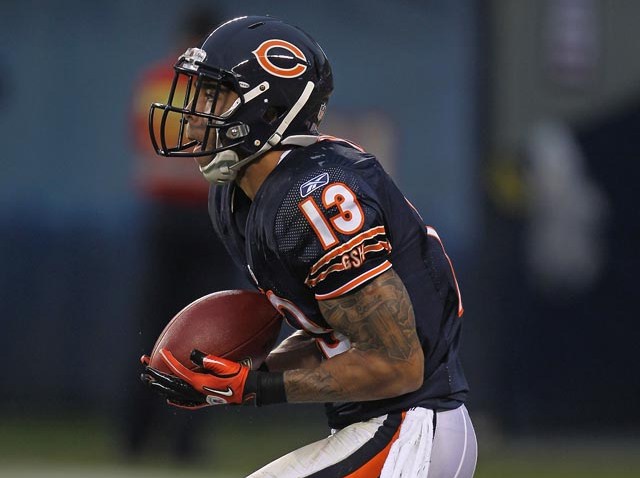 The Bears won their pre-season opener over the Bills, but wins and losses in pre-season don't matter nearly as much as how the team performed. It's like t-ball.

The most important stats from the Bears win:

9 Sacks given up over the course of the game. Despite a draft and some impressive work in the first few weeks of training camp, the offensive line still has a long way to go. Jay Cutler only played one series, and still took a sack. Though the Bears will focus on the O-line in the next few weeks, the line's struggles are an unfortunate consequence of the lockout, as they haven't had nearly enough time to work together.

45 Rushing yards from Marion Barber. Chester Taylor and Barber are battling for the second running back spot. Give round 1 to Barber, who did much more with his seven touches than Taylor did with his three for three yards.

70 Yard kick return by Johnny Knox. He lost his starting wide receiver spot to Roy Williams, but instead of kicking rocks, he showed that he can still use his speed to help the Bears. The 70 yards was wasted by the Bears offense, as they gave up two sacks and came away with no points after that.

2 Sacks by Amobi Okoye. Yes, it was against the Bills' second and third teams, but it's good to see a free agent signee already produce for the team.

30 yard line for kickoffs. The Bears lined up on the 30-yard line for two kickoffs, despite the league's new rule that kickoffs should start at the 35. It appears that this was not an accident, as the Bears were one of the rule's biggest opponents. This move definitely did not endear Lovie Smith to NFL brass.
Copyright FREEL - NBC Local Media