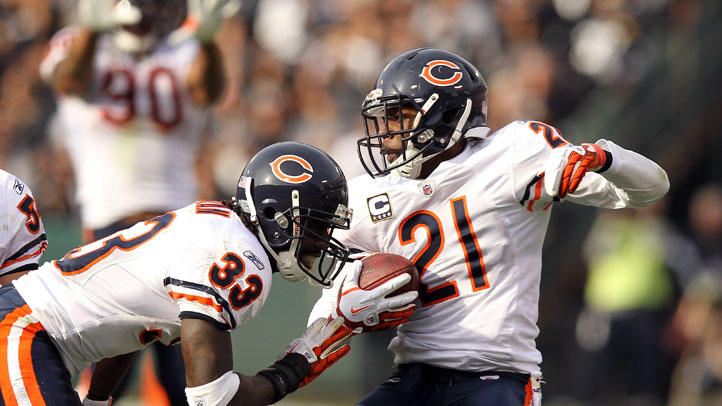 While the Bears have released veterans Anthony Adams and Frank Omiyale, and let backup quarterback Caleb Hanie know he is not in their plans, they did reach out to at least one of their nine unrestricted free agents.

Pro Bowl special teamer Corey Graham was told by the team they want to re-sign him when free agency begins Tues., March 13 at 3pm CT.
Graham went to his first Pro Bowl after leading the Bears special teams, but three interceptions on defense gave the cornerback the confidence he could play more.
Graham tells NBC Chicago it will come down to what the Bears offer compared to several other teams who have expressed interest as well. Graham will sit down with his family to discuss their options.

Growing up on the East Coast, Graham played college ball in New Hampshire, but has called Chicago home the past five years. Will his address change?
"I look forward to the upcoming weeks," Graham said.
Copyright FREEL - NBC Local Media