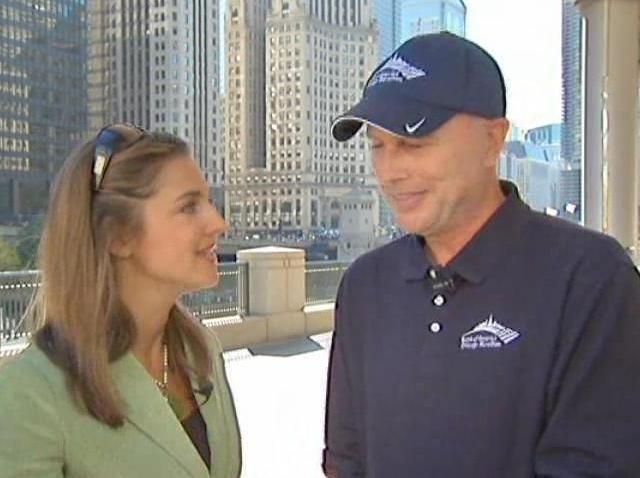 The Chicago Bears are looking to continue their winning ways on the road on Sunday as they take on the Carolina Panthers in Charlotte. The Bears, who lost in embarrassing fashion to the Green Bay Packers in Week 4, will look for their third consecutive road victory to start the season.
Before the game starts, we have five matchups that you should watch once the game starts.
Jay Cutler vs. Cam Newton
Edge: Cutler
Normally, Newton would get a big boost in this category because of his ability to run the ball nearly as well as he throws it, but in three games this season, his mobility simply hasn't been up to snuff. He's only carried the ball eight times for 33 yards, and he has a combined 14 yards on the ground in his past two contests.
Cutler, who struggled in the second half against the Packers last week, should bounce back nicely against a secondary that is around the middle of the pack in terms of stopping the pass, and having a healthy Alshon Jeffery and Brandon Marshall to throw to should help him a lot.
Alshon Jeffery vs. Kelvin Benjamin
Edge: Jeffery
The Panthers lost a slew of wide receivers during the offseason, but Benjamin has come in and made a huge impact in his rookie year. He has 21 catches for 329 yards and three touchdowns so far this year, and even playing against his opponents' best corners on a regular basis, he is still getting open and making plays downfield.
The reason we're going with Jeffery here is because of the vertical threat that he poses, and having Marshall healthy on the other side means that the Panthers can't simply throw another safety at him to provide a double team. That should be enough to free Jeffery up for a big afternoon.
Martellus Bennett vs. Greg Olsen
Edge: Bennett
Olsen is a guy that is always going to be dangerous down the field, but his blocking isn't quite up to snuff. He should split out wide plenty in this game, but there are few tight ends in the league that can match how well Bennett has started this year. He's leading the Bears in targets and receptions so far this year, and this game should provide him another opportunity to feast on the competition.
DJ Williams vs. Luke Kuechly
Edge: Kuechly
The Panthers finally get on the board with this matchup between middle linebackers. Williams has looked solid in shadowing receivers and running backs over the past few weeks, but he still doesn't quite have the dynamic playmaking ability that Kuechly does. He had six solo tackles and six assisted tackles against the Ravens last week, and he has a stuff in three of the four games so far this season. His quickness allows him to succeed both in pass coverage and run stopping, and so he should be able to throw a wrench into the Bears' offensive plans.
Jared Allen vs. Byron Bell
Edge: Bell
Normally we'd go with Allen over a lot of other tackles in the league, but this week, we're going to go with the offensive lineman instead. Missing a week isn't a big deal in the NFL, but missing a week while dealing with pneumonia and losing a ton of weight is even worse. Allen has looked good in practice, but playing at game speed is a different animal, and it will probably take him a week or two to get back up to speed.