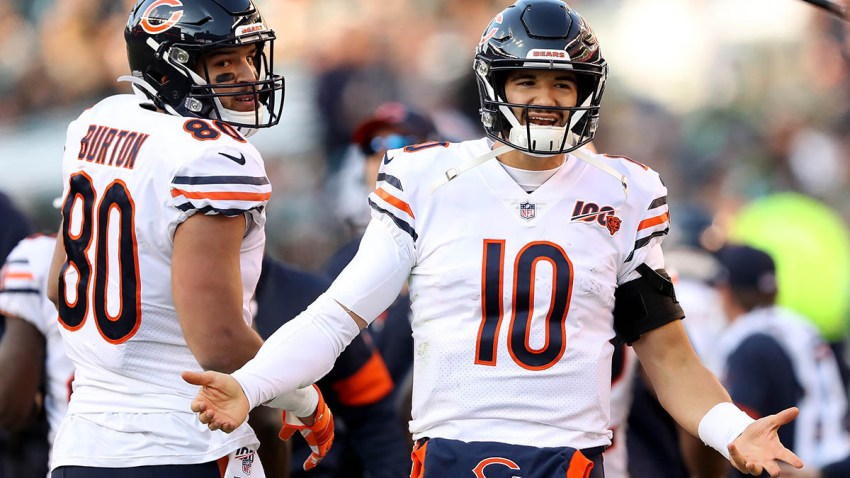 It was another tough day on the gridiron for the Chicago Bears, as they lost to the Philadelphia Eagles and dropped to 3-5 on the season.
While the results of the game were fairly unpleasant, there were a few stats that help illustrate what went wrong for the Bears. We'll take a look at those numbers in today's edition of "Stats of the Game."
An Historically Bad Offensive Start
The Bears' offense had five series in the first half of Sunday's game, and they managed just nine yards of offense as they trailed 12-0 at halftime.
According to ESPN Stats and Info, the nine yards of offense in the first half was the worst offensive performance that the Bears have put together in at least 40 years, dating all the way back to 1979.
The Bears collected just one first down in the half, and they were outgained badly by the Eagles, who picked up 203 yards of offense in the first 30 minutes of the game.
That First Down Mark Isn't Great Either
The Bears finally got a first down in the late stages of the second quarter, but it was the only one they could manage as the Eagles' swarming defense gave Mitchell Trubisky and company fits.
According to ESPN, Sunday's game marked only the third time since 1991 that the Bears have been held to one or fewer first downs in the first half of a game.
Fortunately for the Bears, they did rebound nicely in the second half with nine first downs and a pair of scoring drives, but the rough first half performance left them fighting an uphill battle the rest of the way.
And Now for a Glimmer of Good News
The Bears' defense may not have been able to make any stops on the final drive of the game, as the Eagles used up over eight minutes of the clock, but on the game's first drive, they held the Eagles to just a field goal after a 70-yard drive stalled out in the red zone.
According to the Bears' PR department, Sunday's game is the 18th consecutive contest in which the Bears have not allowed a first-drive touchdown from their opponents. You have to go back to their game against the New England Patriots in 2018 for a first-drive touchdown against the Bears' defense, according to a social media post by the team.