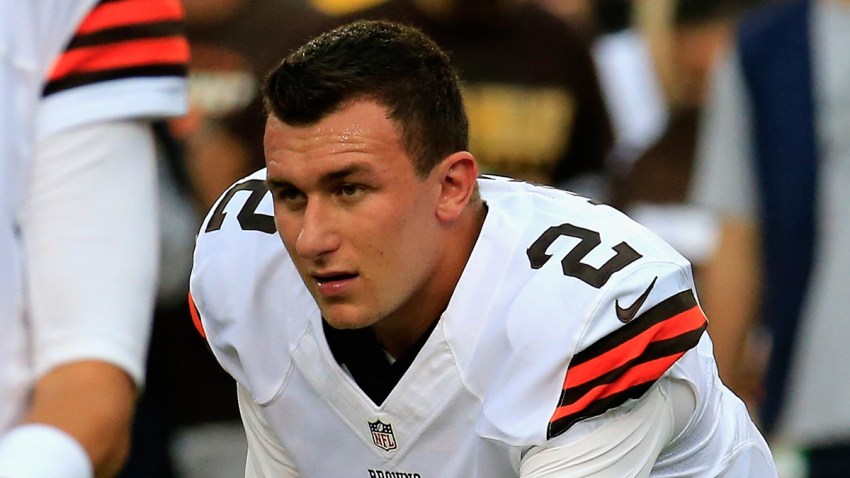 When the Chicago Bears take the field on Thursday night against the Cleveland Browns, some of the team's most pressing questions will take a back seat. For at least three hours, there won't be talk over whether or not Jay Cutler is worth his contract, or if Lance Briggs is going to be able to play at a high level this year, but instead the talk will center on the team's reserve players and position battles.
With that in mind, we've come up with a list of five questions that will be answered during the game, ranging from the resolution of position battles to taking stock of where certain players are after training camp and four preseason games.
Has Santonio Holmes Picked Up Enough to Get a Roster Spot?
One of the big questions coming into training camp for the Bears was whether or not Marquess Wilson could grab the third wide receiver position in the lineup. Unfortunately, an injury ended up robing him of his chance for that role, and the Bears signed Santonio Holmes in the hope that he could fill in while Wilson recovers from clavicle surgery.
The question for Holmes now is whether or not he's picked up enough of the Bears' offense to be a big contributor when the regular season gets underway. The team wanted to ease him in last week against the Seattle Seahawks, but he should get a steady diet of targets in this game, so it will provide him a great opportunity to showcase his talents.
Who Will Finally Win the Kick Return Battle?
With Michael Ford and Eric Weems both being released already, the Bears are burning through kick returners like credit cards at Macy's. Shaun Draughn is going to get a real chance to earn the job on Thursday night, but Chris Williams is going to get some chances as well as he tries to finally make his way back into the lineup after pulling a hamstring against the Philadelphia Eagles in the first preseason game.
Are Will Sutton and Ego Ferguson Ready for Prime Time?
The defensive tackle spots are pretty much locked down, with Jeremiah Ratliff and Stephen Paea tabbed as the likely starters. The question we'd like to see answered tonight is just how much progress the two rookie tackles have made in this preseason. Sutton is going to be a key pass rusher up the middle for the Bears, and Ferguson is going to be a run stopper, so it'll be nice to see where they're at in their development.
What Kind of Progress Has David Fales Made?
Fales is going to play a big chunk, if not all, of the game on Thursday night, so seeing where he's at in terms of his development as a game manager and whether he's confident in making his throws will be something to watch for.
Is this Johnny Manziel Guy Worth the Hype?
Brian Hoyer is going to start the game for the Browns at quarterback, but Manziel will play at least some of the contest as well. The rookie lost the starting job competition last week, but it will still be neat to see one of the most hyped rookies in the league is capable of doing instead of just hearing about it on ESPN.