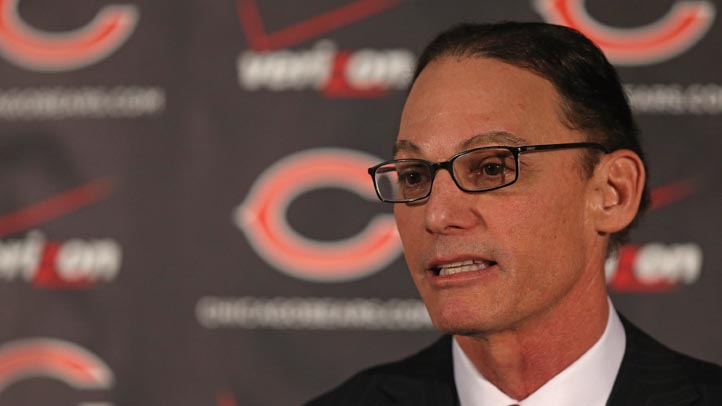 New Bears head coach Marc Trestman is known as a quarterback guru. He has worked with quarterbacks such as Rich Gannon and Steve Young, each made better in their position with Trestman help.

Trestman's job in Chicago is to help the offense improve, and that starts with Jay Cutler.
To help Cutler get the most out of his game, Trestman is trying out new technology you might know best from daredevil reality shows. Over the weekend, Trestman and the Bears tried out a helmet-cam on Matt Blanchard to get an idea of how he knows the offense.

The camera was attached to the left side of Blanchard's helmet and allowed coaches to watch his moves first-hand. It's still unclear, though, how it will be used going forward.
"We really haven't spent any time evaluating what we would get out of it or what we have gotten out of it," Trestman said. "It was fun to do it. I peeked at it, but I really didn't study it. We'll see what unfolds this week and what we think we can do with it or move it around — could we put it on the top of the helmet as opposed to the side of a helmet?"
The coaching staff will decide if the footage is valuable and if they want to keep using a helmet cam. This could help both the defensive and offensive coaches as they see how the defense reacts to the quarterback's actions.
Just imagine how much fun this could be if the Bears decide to share the footage. Don't you want to see the helmet-cam view of Cutler tying J'Marcus Webb's shoes? You just know it happens in practice from time to time.
It would be really fun to see what a quarterback sees in practices. What's it like to have Julius Peppers bearing down on you? How does the offensive line affect the quarterback's field of vision? We see these things happen during games, but the helmet-cam footage would help give fans a better idea.