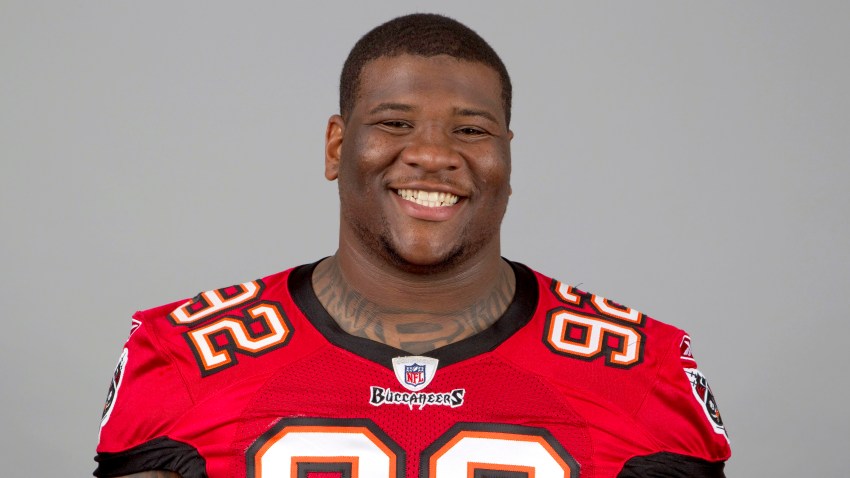 The Bears added depth to the defensive tackle position with the trade of a 2013 draft pick, reportedly a 7th round pick, to Tampa Bay for Brian Price.
Price was a high 2nd round pick out of UCLA but has struggled with injury and personal issues in his two years out of college.
A high ankle sprain and a ground breaking surgery to attach both hamstrings to his pelvis have held Price back from being the explosive disruptive tackle he was at UCLA. Price picked up 24 tackles and 3 sacks last season with the Buccaneers.
"He is a one gap penetration up field player" Bears GM Phil Emery said. "He's about this system. He's a penetration, explosive, get off the gap cause disruption type player."
While the move puts pressure on Stephen Paea to step up his sophomore season, it's also about a player that needed new scenery.
Price grew up in south Los Angeles amidst gang violence. Two of Price's brothers died as teenagers as a result of gang shootings, and just two months ago his sister Bridget died in a hit-and-run car accident.
Price told the Tampa Bay Times he shared a special bond with his sister who attended every one of his games.
"She was my guardian angel" Price said.
But the devastation took a toll on the Defensive tackle who was hospitalized from stress after her death. Price said he couldn't sleep or eat.
"She was like my personal cheerleader, like my No. 1 fan" Price told the newspaper.
Price and his wife Candice were planning on adopting Bridget's two young sons.
In Chicago, Emery saw making a trade for Price as a chance to give the third year pro a fresh start.
"He has struggled some here in the last year, he's had a tough go of it with family issues, with his sister passing away, he has had a hard time with the transition, its a player that needs a new home, we're excited to bring him to Chicago."
Lovie Smith sees a skilled player who just may thrive under the family atmosphere at Halas Hall.
"I know a little bit about him" Smith said. "Some of the struggles he's gone through personally off the field...We wouldn't make this trade unless we thought he could help us win."
Price is expected in Bourbonnais on Friday and will practice with the Bears once he passes a physical.