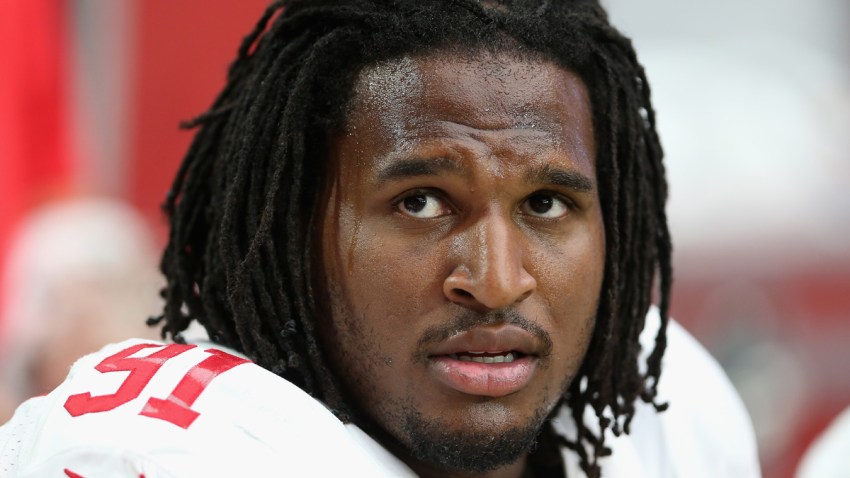 The Chicago Bears will sign defensive end Ray McDonald, formerly of the San Francisco 49ers, to a one-year contract, the team announced Tuesday.
The move, first reported by ESPN's Chris Mortensen, was officially announced Tuesday.
McDonald will be reunited with defensive coordinator Vic Fangio, who was also fired from the 49ers in the off-season.
McDonald was released from the team in December after law enforcement officials in San Jose, Calif., began an investigation into an alleged sexual assault.
McDonald has since sued the woman who accused him of assault, and he has not been charged in the case as the investigation remains open.
The defensive end was also tangled up in a domestic abuse case involving his fiancee last August, but he was not charged in the case.