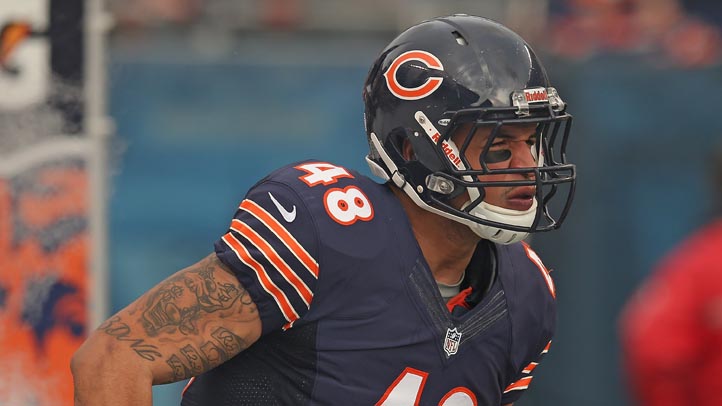 After two off-season arrests, second-year Bear Evan Rodriguez will reportedly be cut from the team on Monday. It's the right move for a team that is trying to find its footing under new management.
Rodriguez, a third-round draft pick in 2012, was impressive in his rookie season. However, he was arrested in Miami for disorderly conduct and resisting an officer in March. The charges there were dropped, but he found himself on the wrong side of the law again in May when he was arrested for a DUI in Chicago.
Rodriguez apologized publicly after the DUI arrest. New head coach Marc Trestman has stood by troubled players in the past, but two arrests in one off-season show a worrisome pattern at its beginning.

Perhaps a new start with another team -- if any teams make an offer -- is the right move for Rodriguez, too.
Copyright FREEL - NBC Local Media