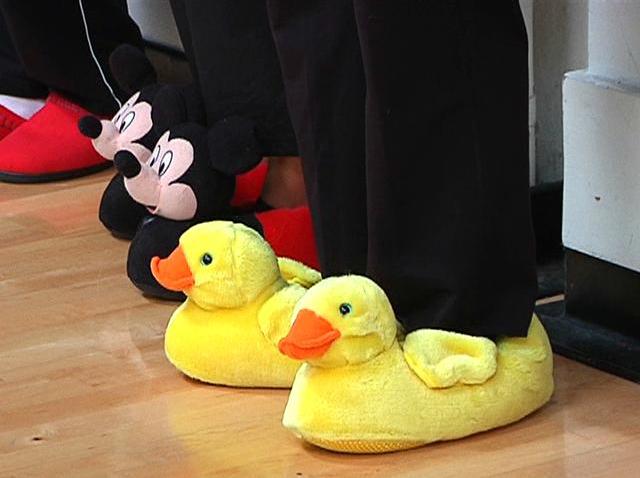 The Chicago Bears are flying high in the NFC North at the moment, with a 2-0 record and an offense that has reeled off two consecutive game winning drives in the season's opening two games.
Unfortunately for the team, the offense is only half of the story, and the other half, the defense, has been struggling at key moments during those two games: on third down plays.
Comcast SportsNet's John Mullin has the gory details:
"The Bears' defense is tied with the St. Louis Rams for the NFL's worst in stopping third-down conversions, allowing 14 conversions in 27 third downs (52 percent) in two games.

"Two games do not a season make, but that is worse than any two-game stretch of third downs in more than two years and the worst since the Bears combined for 18 of 33 conversions in back-to-back games in 2010 against Detroit (win) and New England (loss). Three times last year the Bears allowed 14 third-down conversions over two games but never for more than 50 percent combined."
Fans could blame the ineffectiveness on third down plays on the loss of the team's defensive captain, Brian Urlacher, or they could say that the transition away from Lovie Smith is to blame, with the transition not quite being complete yet.
In either case, the signs of trouble are everywhere. Yes, the Bears did play against one of the league's better offenses in Week 1, when AJ Green and Andy Dalton played pitch and catch on several occasions. In Week 2, however, the reason for the Bears' failures in those situations was likely the poor play of their defensive line. With Julius Peppers suffering from an illness and Henry Melton's play not quite up to snuff after missing a good chunk of the preseason with a concussion, the line's inability to generate pressure against either Christian Ponder or Dalton has allowed those quarterbacks to have all sorts of time in the pocket, and has also allowed the offensive line to punch holes for running backs like Adrian Peterson to run through.
Mullin is correct when he says that "two games do not a season make," but the Bears absolutely have to address this issue, and to his credit, Marc Trestman does recognize that. Mullin said in his piece that Trestman "expressed concern" over the failures of his defense, and that likely means that it will be a point of emphasis as the team prepares to face the Pittsburgh Steelers on Sunday
in their first road game of the season.