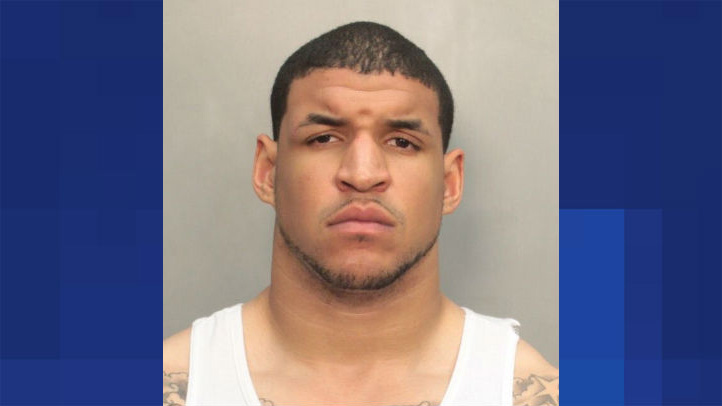 Chicago Bears tight end/fullback Evan Rodriguez was arrested in Miami Beach overnight on charges of resisting arrest without violence and disorderly intoxication. Rodriguez reportedly faces a $1,500 bond.
Pro Football Talk reports that Rodriguez was arrested for impeding a DUI arrest and refusing to comply with police directives. However, it is not clear if Rodriguez was the person being investigated for a DUI.
This is the second Bear who was arrested in the off-season. J'Marcus Webb was arrested for drug possession in southern Illinois, but all charges were dropped.
Rodriguez is in Miami to train with Bears receivers Brandon Marshall and Alshon Jeffery. In his rookie year with the team, Rodriguez showed promise and versatility as he played both tight end and fullback for the Bears. In February, Bears' general manager Phil Emery talked about Rodriguez's future in Chicago.
"We felt by the end of the year he had done a good job in there, but he also has other skills and we are going to work through OTAs [organized team activities] and camp to bring that out and find that right role. Whether it's more at F [tight end], or detached, or 'move' fullback, or 'move' F or as a fullback, he'll have an opportunity to display all his skills to our new staff."

Something that could derail his promising career is making bad decisions. Hopefully, Rodriguez will learn from this arrest and be smarter about his future from now on.
Copyright FREEL - NBC Local Media