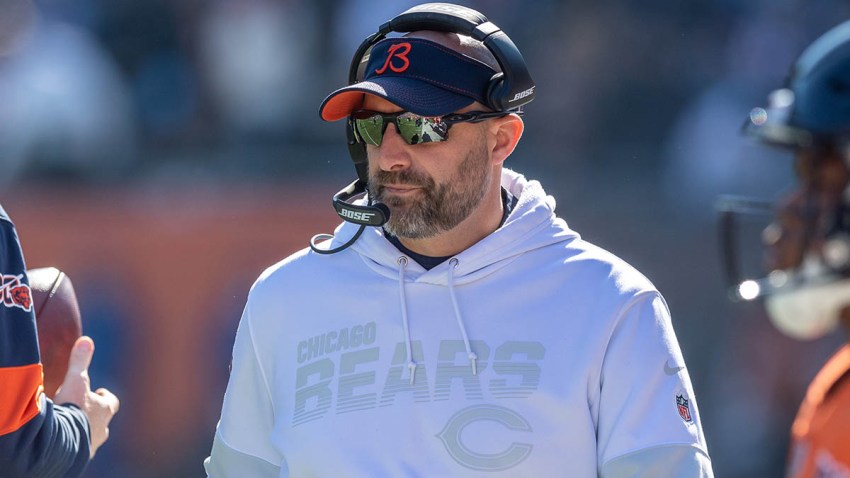 The Chicago Bears hit the halfway point of their season with four straight losses, a 3-5 record and a spot at the bottom of the NFC North. That's quite a change for a team that won the division in coach Matt Nagy's first year.
Instead of positioning themselves to finish on top again and advance in the playoffs after losing the wild card game to Philadelphia, they're in danger of finishing last in the division for the fifth time in six years.
"It's going to come, it's just a matter of when," Nagy said Monday. "And I know it's hard for everybody, it's hard for us, it's hard for everybody out there. But I'm all about positivity and that's the way we attack it."
Quarterback Mitchell Trubisky is struggling. The offense appears broken. A defense mostly performing well is also showing some vulnerability. And a season that seemed promising is slipping away.
A 22-14 loss at Philadelphia on Sunday was just another blow. The offense managed just 9 yards in the first half, and the Bears simply couldn't make up enough ground after falling behind 19-0.
"It's not playing up to what we know we are capable of," Trubisky said. "It's making simple mistakes. It's getting out-executed (and) getting outplayed when we know we are capable of much more, when we know we have more inside of us, (and) when we know we are talented but we are still coming up short."
Copyright A