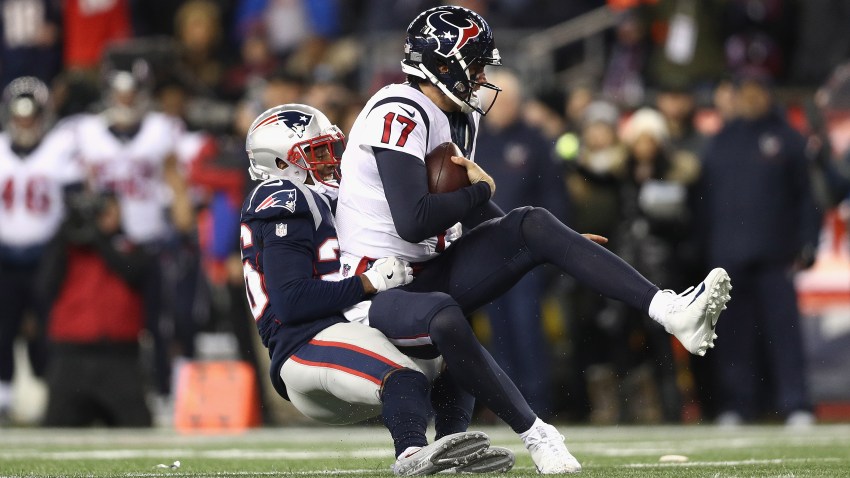 The Chicago Bears were reportedly interested in three of the top cornerbacks available on the NFL free agent market, but as the first day of free agency ended, it appears as though they've struck out on all three players.
That news came late on Thursday night, as it was reported that former New England Patriots cornerback Logan Ryan had agreed to a contract with the Tennessee Titans. The deal, which was reported as a three-year pact worth $30 million, will instantly help upgrade the Titans' secondary as they attempt to keep pace with the offseason wheeling and dealing done by the Texans and Jaguars.
Those Jaguars also made a significant move at the cornerback spot on Thursday, nabbing former Texans standout AJ Bouye on a five-year contract. That deal was worth a whopping $67.5 million, and the 25-year old will hope that he can help a Jacksonville team that has been loading up on young talent for its defense over the past few seasons.
Everything on the secondary market got started on Thursday with news that highly sought-after cornerback Stephon Gilmore had signed a massive deal with the New England Patriots. Gilmore, who was cut by the Buffalo Bills recently, inked a five-year contract with the Patriots, who entered free agency with a big amount of salary cap space even after winning a Super Bowl title last month.
As for the Bears, striking out on all three players means that they likely won't be able to grab an impact cornerback on the free agent market. Fortunately for them this year's draft class is loaded with standout players at the position, but with Tracy Porter and Kyle Fuller as the team's top two cornerbacks heading into this stage of the offseason, they will most certainly still be trying to upgrade their secondary before training camp opens this summer.